Using a CV maker
Your CV is very important in your job search. To make a good first impression, it's important that your CV looks neat and professional and has a nice layout. Preparing a good CV can be quite a lot of work. The writing alone can take a great deal of time. Then, you still need to make sure that your CV looks neat in terms of layout. By using a CV maker, you can save yourself a lot of work. A CV generator offers you a number of advantages, which we discuss below.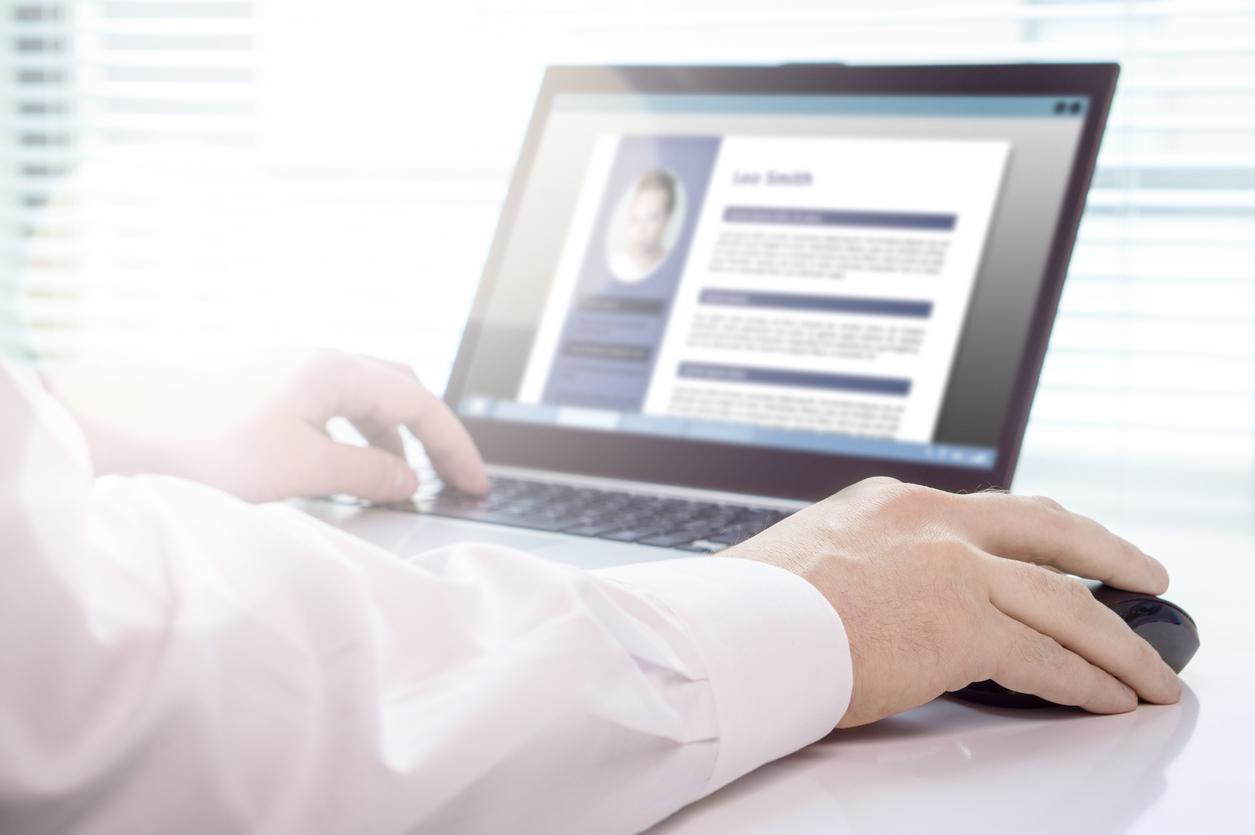 What exactly is a CV maker? Also known as a CV builder or CV generator, a CV maker is an online tool, which allows you to create your CV with the help of interactive forms and templates. You can often import your CV and then use the pre-populated section headings to build your CV. Moreover, you can choose from different layouts (templates) so that your CV immediately looks good.
Advantages of using a CV maker
Of course, you can also prepare your CV yourself, for example, in Microsoft Word or in Google Docs. However, using a CV maker offers a number of advantages:
It saves a lot of time.
You know exactly what should and can be on your CV, so you don't forget anything.
You can easily adapt your CV.
Easily export your CV in PDF format.
Using a CV maker saves time
Most CV makers offer the option to import a CV you've already created, either in Word or PDF. With some CV makers, you can even upload your CV on LinkedIn. With all the different options available, you can save yourself quite a bit of typing.
If you choose to create your own CV within the CV maker, there are a number of templates available that save you spending time on aligning bullet points or fixing margin sizes. In Microsoft Word, the slightest change can skew the formatting of your document. With a CV maker, you don't have to worry about that as it's taken care of. Furthermore, you don't need to have knowledge of design or a program like Word.
You know exactly what should and can be on your CV
A CV maker guides you through the process step-by-step. The Jobseeker CV builder works as follows.
First, you enter your name, address and contact details. If required (check job description or employer or country requirements), you can also add your date of birth, place of birth, details of your driving licence, gender, nationality, marital status, LinkedIn URL and photo.
EXPERT TIP
When including sensitive information such as your date or place of birth, it's always best to send your CV as a PDF, so that you can secure the file with a password. Once you've downloaded your CV from Jobseeker.com, you can secure it with a password in Adobe or a similar program.
Most give you the option to import an existing CV, saving you from having to write your CV from scratch. You can also choose different language options for the section headings of your CV.
Add your education, courses, work experience, internships, extracurricular activities, skills, languages, hobbies and interests and references. While some sections are mandatory, others are optional, which means you can skip over these.
As you can see, the tool covers all relevant CV sections, making it unlikely that you'll forget to include information.
You can easily tailor your CV
It may be tempting to send the same CV for every application to save time, but a much more effective approach is to tailor it for every vacancy. This is because each position is different and will have different requirements.
Therefore, it's essential that you take the time to read through the job description carefully to determine the skills, characteristics and experience important to the employer and how your own match up. You can then use this information to highlight certain roles, skills and characteristics in your CV.
As tailoring your CV can be quite a lot of work, it's not so easy to do this in Word. You need to adjust the font, layout, margin sizes, bullet points, paragraphs, all of which require good knowledge of Word.
If you want to quickly and easily tailor your CV for each application, or if you don't have thorough knowledge of Word, a CV builder can come in handy. You can switch from one layout to another in no time, moving, adding or removing parts is also a piece of cake. Your CV will always look nice, clear and professional.
Easily export your CV in PDF format
With Jobseeker, you can easily export your CV as a PDF. PDFs not only preserve formatting but also provide some protection against would-be identity thieves and hackers.
Once your CV is written and formatted, all you need to do is click on the download or export button of the client to get your CV in PDF format.
Rename the document with your name, for example "John_Smith.PDF", and that's it! Your CV is ready to be sent to recruiters.
The Jobseeker CV builder
With the Jobseeker CV builder, you can quickly prepare a CV and give it a professional layout. What's more, our CV builder offers all kinds of extra functionalities that make applying for a job easy.
At Jobseeker you can prepare your own CV in a few simple steps. Simply, enter your personal details, fill in the different sections (work experience, education, etc.) and choose a template for a nice layout.
There are several templates available, each in unlimited colour options, which enables you to:
Import your (old) CV.
Easily change the order of your CV and make changes to it.
Choose between several language options for section headings. You then translate the text you entered in the sections yourself.
Create professional cover letters using fill-in fields.
View vacancies that match your CV.
Keep track of your applications in your account on Jobseeker.
Our recommendations
To create a clear and efficient CV without wasting too much time writing it, online CV builders such as Jobseeker are ideal. Thanks to these builders, you will be guided throughout the creation of your CV on the headings and fields to fill in. Once your CV is written, the layout is automatically taken care of according to one of the designs you've chosen! In just a few clicks, you'll have a CV ready to send to recruiters.
Create your own CV now!