Writing a Strong Personal Statement for Your CV
A personal statement, otherwise known as a personal profile, professional summary or CV summary, is the opening paragraph which sits at the top of your CV. It is a short introduction which informs recruiters who you are, showcases the skills and qualities you possess and provides a brief overview of your career history. Including a personal statement in your CV can help you stand out from the competition and grab the attention of recruiters.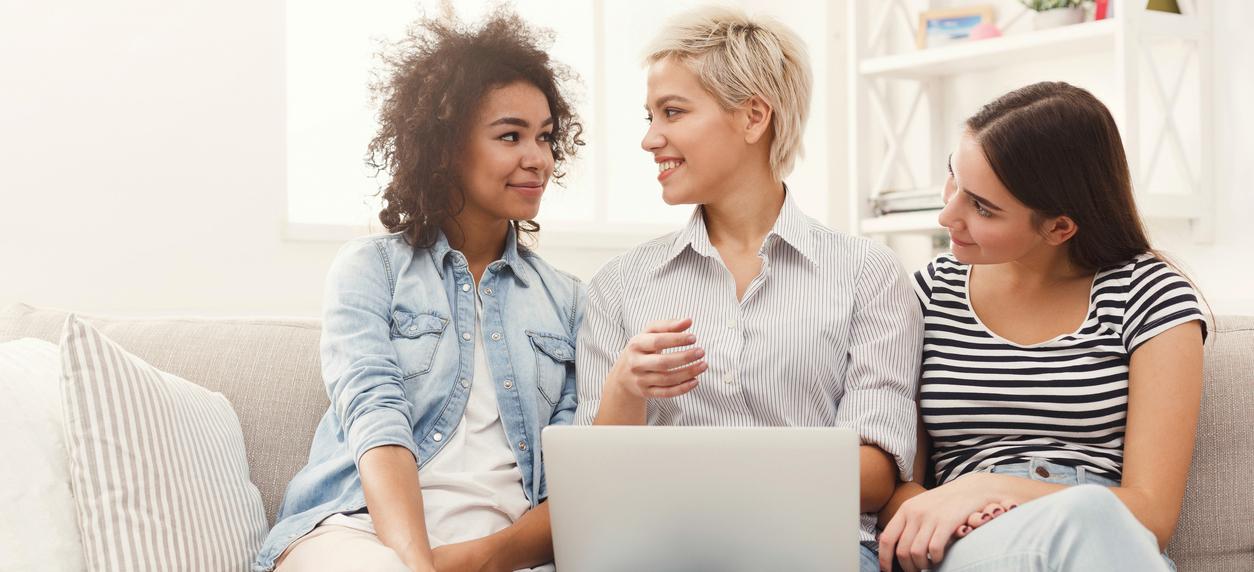 Do you need to include a personal statement in your CV?
On average, recruiters spend 5-7 seconds scanning your CV which is not a lot of time to impress them. Many CVs consist of generalised lists that say nothing about the candidate or why they're applying for the job. By adding a personal statement to your CV, you stand out from the crowd and show recruiters a bit of your personality.
Personal statements can be particularly handy for competitive industries or for jobs where there are many candidates. As recruiters have to browse through many CVs, they may just skim over yours, unless there is something to grab their attention.
They're also useful if you have a broad career history. A personal statement can tie those disparate experiences together and help prospective employers understand how your skills match their desired criteria.
On the other hand, if you have little to no experience, it may be best to save this space for a CV objective. While it shares similarities with a personal statement, a CV objective is usually only one to two sentences in length and focuses more on your career goals.
Tips for a powerful personal statement
keep it short
write using 'I' statements
identify your key strengths and achievements
tailor it to each application
structure it well
don't use clichés or buzzwords
make it easy to read
proofread it
Keep your personal statement short
The ideal personal statement captures your experience and skills in no more than 50-200 words. Consider it the written equivalent of an elevator pitch, designed to spark your recruiters' interest so that they'll want to read the rest of your CV. As you'll have plenty of space in your cover letter to elaborate on any points, your personal statement should only provide recruiters a quick summary of your career history.
Write using 'I' statements
Your personal statement is about yourself, so make it personal! Writing about yourself in the third person, i.e. "he" or "she" can sound pretentious and come across as distant.
When you write in the first person, using 'I' statements, you add a personal touch to a CV which may otherwise consist of bullet-point lists. That doesn't have to mean starting every sentence with 'I', for example, you could write:
'As a qualified project manager, I have consistently delivered complex projects within demanding time constraints.'
Identify your skills and achievements
When writing a personal statement, the tendency is to include generic statements which could describe any candidate. To help make your personal statement unique to you, start by identifying your skills and achievements.
One of the best ways to do this is to think about all the jobs you've had and ask yourself what difference you made to each employer. You could also dig out past reviews and appraisals to identify the objectives/skills for which you received positive feedback.
Tailor your personal statement to each job application
In the same way that you would tailor your CV to each job you're applying for, you'll also need to tailor your personal statement. Look at the desired experience, skills and education in the 'Requirements' section of the job description and draw on examples of how you meet each criterion from your career history.
Structure your personal statement
Many people struggle to write a personal statement. The important thing to remember is that you don't have a lot of space to go into detail. To give your personal statement some structure, it can be helpful to break it down into the following three sections:
Who you are
Your career goals
What you can offer your prospective employer
This section allows the recruiter to quickly identify your background and industry experience. For example, you may state that you're:
'A recent graduate with a 2:1 in Modern Foreign Languages from the University of Sussex seeking a role in…'
What you can offer your prospective employer
Next, you'll need to hone in on what you can offer your prospective employer. Here, you'll want to highlight skills and achievements relevant to the job description and to back these up with examples.
If you don't meet all the criteria for the role you're applying for, you may want to draw attention to transferable skills which demonstrate why you're a suitable candidate. For example:
'Having lived and worked abroad, I am fluent in French and German, and can confidently use my language skills in a professional environment.'
The last section of your personal statement should conclude with your career goals and reaffirm why you're applying for the role. For example, it may read:
'I am seeking a role in the translations industry that complements my language skills.'
Don't use cliches or buzzwords
Avoid using jargon or buzzwords. There's a reason that it's called a personal statement! If you write that you're a good team player, you have a strong work ethic or you're an effective communicator, it'll be more difficult to stand out from the crowd.
These are just empty phrases that don't really tell recruiters who you are or what you can do. Instead, provide examples of how you've worked well in a team or communicated effectively. If you wouldn't describe yourself as a 'team player' in real life, don't do it in your CV.
Make your personal statement easy to read
While your personal statement should be short, it should also be easy to read. Don't make it another bullet-point list like the rest of your CV, but at the same time, avoid boring the reader with a mini-biography of your entire career history.
Recruiters have little time to spare and don't need to know the ins and outs of every job you've ever had. Use specific keywords from the job description, include specific examples to help recruiters understand why you're the right candidate and save details for your cover letter or interviews.
Proofread your personal statement
It's worth proofreading your personal statement to catch any spelling or grammar mistakes and to make sure it flows well. Your personal statement is the first impression recruiters will have of you. If it's littered with mistakes, it conveys a lack of attention to detail and doesn't bode well for the rest of your CV.
You not only want to impress recruiters with your achievements but also your writing skills. A well-written personal statement demonstrates that you have good communication skills (without buzzwords!), and more importantly, ensures that recruiters won't discard it at first glance.