How To Write a Stellar Resume Summary Statement
The purpose of a resume summary statement is to catch the hiring manager's eye so you have a better chance of standing out from the stack of other resumes on his or her desk, and ultimately, to help you get hired for your dream job!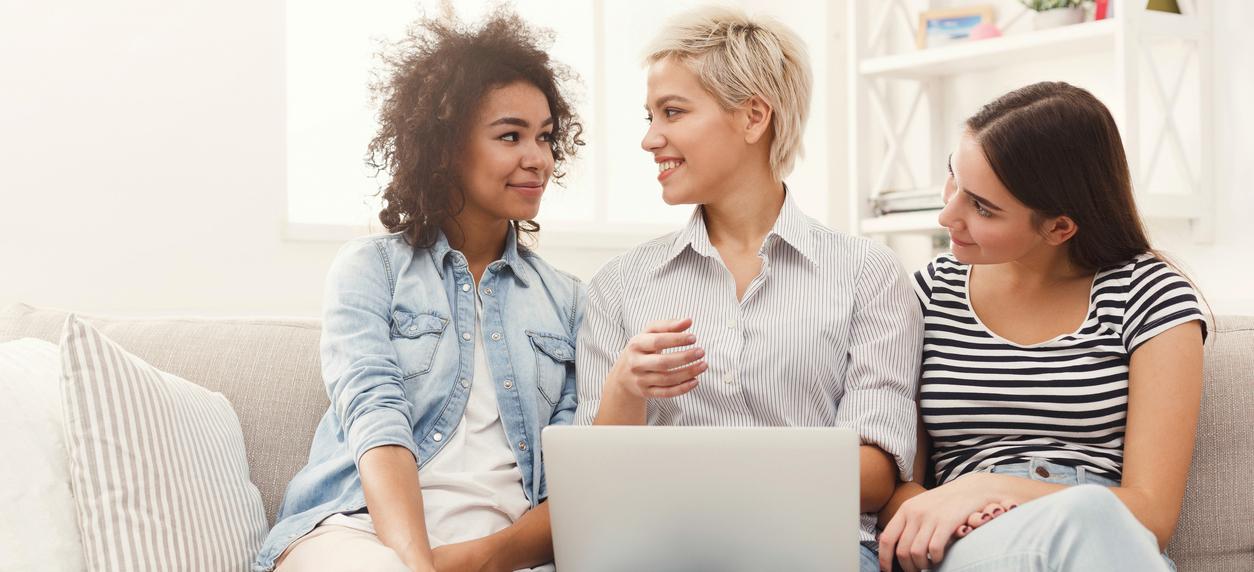 Your resume summary is where you can demonstrate your unique skill set, professional experience, and accomplishments. Since it's usually located at the top of your resume, a summary statement is a great opportunity to create a strong, lasting first impression. It functions like an elevator pitch - a quick and targeted way to show potential employers that you are the best candidate for the job.
Resume summary statements are sometimes called by different names, such as personal or professional profiles, summaries of qualifications, profile statements, career profiles, and so forth. Regardless of the terminology, the purpose is the same - to highlight your personal and professional strengths.
Should You Include a Summary Statement on Your Resume?
A 2018 study showed that hiring managers spend an average of only 7.4 seconds looking at each resume they receive. Adding a summary statement to your resume can help increase your chances of capturing the attention of whoever is reading it. It distills your resume down into a couple of easy-to-consume sentences.
A summary statement can be beneficial for job searchers in a variety of situations. For instance, if you have multiple years of experience in your industry and you'll be continuing in the same field, your resume summary can succinctly sum up and organize your years of expertise.
If you are a student, recent graduate, or otherwise new to the professional world, your resume summary statement is an excellent place to highlight your personal characteristics that make you a great fit for the position.
However, there are some instances where you may wish to forgo a summary statement in favor of using that limited and precious resume real estate for other information. For example, if you have gaps in your employment history, an explanation of the gaps may be more relevant.
It's also generally best to keep your resume limited to one page, so if you are finding it difficult to fit your resume summary on top of all of your work experience and other qualifications, you may want to skip it. If you have more than ten years of experience in your field or extensive qualifications that warrant more space, a two-page resume is considered acceptable. However, it's always a good idea to be as succinct as possible.
What To Include in Your Resume Summary
If you've decided that it makes sense to include a resume summary, here are some tips for what to include:
Pertinent Certifications, Experience, or Education History
Show employers that you would be an excellent fit for the job by listing your credentials, whether that means mentioning a relevant college degree, outlining your experience working in the industry, or sharing that you hold certifications that are necessary or helpful for the position.
Your Skills and Abilities
In addition to your more concrete skills and qualifications from the last section, your summary is a good place to mention your soft skills, or those that are more difficult to measure, define, or quantify. Your soft skills might include qualities like creativity, communication abilities, flexibility, cultural awareness, and so forth.
Specific Metrics
Impress potential employers by providing quantified details of your professional performance. Possible details to mention include how much money you brought in for the company, the size of the budgets you've handled, how many people you have trained and/or managed, how much work you accomplished within a certain time period, how frequently you performed various tasks, and so on.
Tips for Writing Your Summary Statement
Now that you know what information to include in your summary statement, here are some tips for actually writing it:
Understand the Purpose of a Resume Summary
A resume summary serves as a quick overview of your professional background and highlights your most relevant skills, experiences, and achievements. It captures the attention of hiring managers and entices them to continue reading your resume. A well-written summary can make you stand out from other candidates and showcase your value as a job candidate.
Keep It Short
Remember, you have only a few seconds to impress a potential employer. Keep your resume summary to a maximum of five lines of text. A couple of impactful sentences will serve you better than a long paragraph. It's not necessary to write in technically complete sentences - i.e. you can say "Driven ecommerce expert with 5 years experience" rather than "I am a driven ecommerce expert with 5 years of relevant experience."
Make It Personal
While there are hundreds of examples of summary statements available on the internet that you can reference for inspiration, keep in mind that your resume summary needs to be very specific to you and your talents. This is your chance to show off what you've achieved in the past!
Be Professional
While you want your resume summary statement to stand out, it still needs to be professional. Spell-check your statement, use a respectful tone, and don't choose any crazy fonts or colors. However, you can certainly use an interesting heading, bold or italicized text, and a variety of colors that are still professional and easily readable such as navy or forest green.
Use Action Verbs and Quantifiable Results
To create a compelling resume summary, use action verbs and provide quantifiable results whenever possible. Action verbs add impact and demonstrate your proactive approach to work. Quantifiable results, such as revenue growth percentages or project completion rates, provide concrete evidence of your abilities. For example, a project manager resume summary might highlight the successful completion of complex projects on time and within budget.
Highlight Your Key Skills and Achievements
A good resume summary focuses on your most relevant skills and accomplishments. It should provide a concise overview of your expertise in a specific field or industry. For example, a data analyst resume summary could emphasize proficiency in data analysis, statistical modeling, and data visualization techniques. An executive assistant resume summary might highlight strong organizational skills, calendar management, and experience supporting high-level executives.
Expert Tip
Avoid writing generic, overused buzzwords like 'hard worker' or 'go-getter.' Instead, prove to employers that you are a hard-working go-getter by sharing concrete examples of past successes, including numbers and metrics wherever possible.
Tailor Your Resume Summary Statement to Each Application
When writing your resume summary, be sure to tailor it to fit the job description. Carefully review the job description and identify the key requirements and skills that the employer is seeking. Incorporate relevant keywords and phrases into your summary to demonstrate that you possess the desired qualifications. For example, a manager resume summary could highlight leadership abilities, experience in leading cross-functional teams, and a proven track record of achieving project goals.
Use Strong and Engaging Language
To create ait's important to use impactful language that captures the attention of hiring managers. Avoid generic phrases and clichés, and instead, choose words that demonstrate your unique value and expertise. For example, instead of saying "experienced graphic designer," you could say "creative and innovative graphic designer with a proven track record of delivering visually stunning designs."
Examples of Resume Summary Statements
Now, let's look at some examples of compelling resume summaries for a few different roles:
Recent Graduate
Motivated and passionate recent graduate of UCLA with a BA in Marketing (3.9 GPA), excited to begin my professional career with Example Media as an SEO Analyst to produce data-driven marketing campaigns that boost sales through a strategic online presence. Previous experience includes a 6-month internship at XYZ Marketing where I analyzed over 5,000 URLs to select the top 50 backlink prospects.
Project Management Resume Summary
Results-oriented project manager with a strong track record of leading cross-functional teams to successful project outcomes. Expertise in all phases of project management, including planning, execution, and monitoring. Proven ability to deliver projects on time, within budget, and with high-quality results.
Human Resources Resume Summary
Seasoned human resources professional with expertise in talent acquisition, employee relations, and performance management. Strong knowledge of employment laws and regulations. Proven success in implementing strategic HR initiatives to attract, develop, and retain top talent.
Office Manager
Energetic office manager with over 8 years experience, seeking a managerial position with XYZ Inc. Managed a team of 6 in a fast-paced, high-volume environment. Reduced lead times by 40% and optimized office supply process to save the company over $40,000 each year.
Nurse
Pediatric Registered Nurse with 8 years of experience in ICUs and PICUs of 3 community hospitals. Eager to join the staff of ABC Hospital and contribute top-notch patient care skills and extensive knowledge of hospital procedures. Consistently scored over 95% in compliance rate assessments throughout previous professional experience.
Customer Service Resume Summary
Dedicated customer service professional with a proven ability to deliver exceptional customer experiences. Skilled in resolving complex issues, building customer rapport, and exceeding service expectations. Committed to ensuring customer satisfaction and contributing to the success of the organization.
Key Takeaways
Adding a resume summary can be an excellent way to stand out from a crowd of applicants, and it distills the highlights of your resume down to a few sentences. Write your summary statement after you've completed the rest of your resume so you can easily select the best parts to mention. And again, be sure to tailor your resume to each job posting and proofread it carefully to avoid errors. Depending on the type of position you're applying for, you might also want to consider adding resume objectives. The resume objective is a brief statement that outlines your career goals and aspirations.
Need more help crafting your resume? Create your clean, professionally formatted resume on Jobseeker with just a few steps. Simply enter your details, select a template and color scheme, and instantly download your eye-catching resume to use right away!