How Long Should a Resume Be?
In general, a resume should be a single page, although there are some instances where a longer resume is warranted and even encouraged. This article will cover how to decide on the appropriate resume length for your situation and tips to achieve your target length.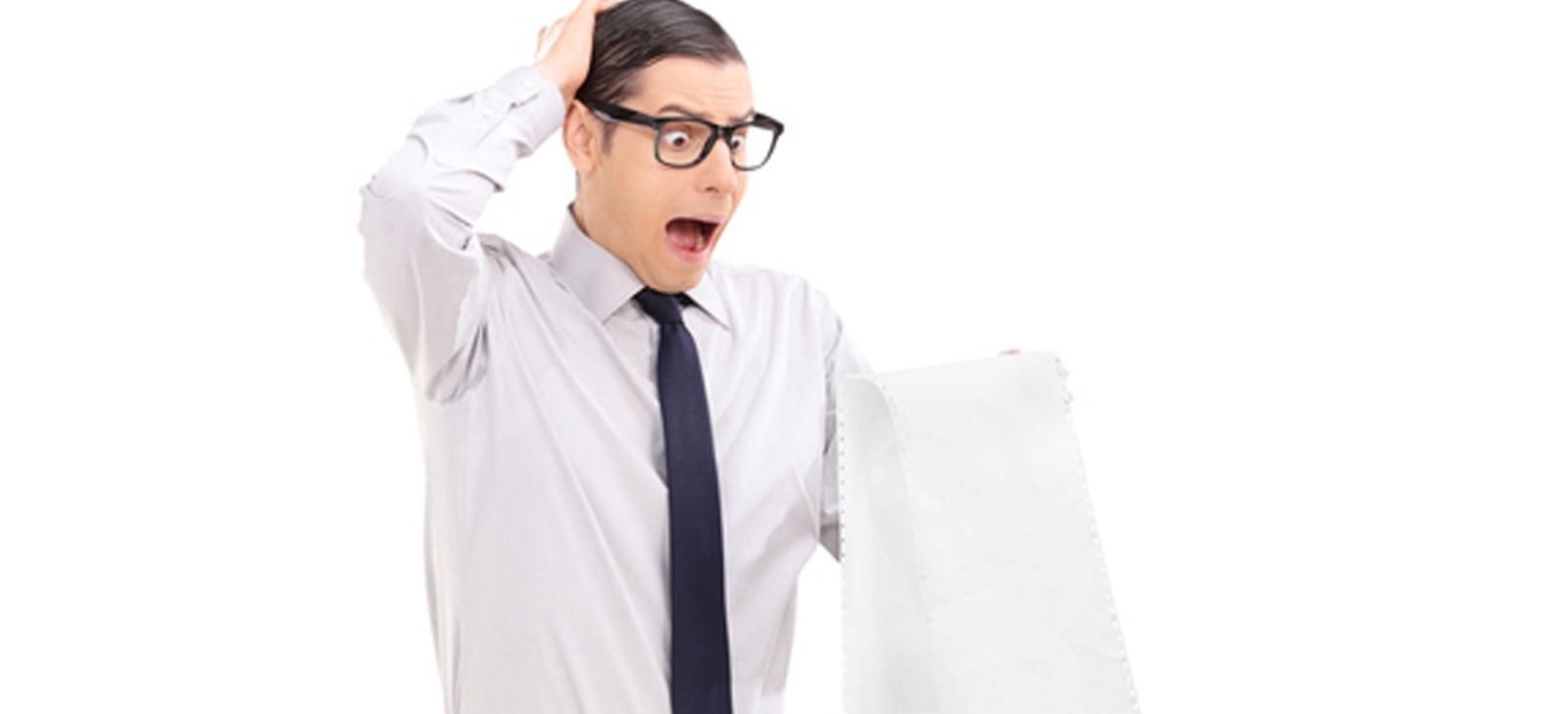 When To Use a One-Page Resume
If you are a student, recent graduate, or a professional with less than 10 years of experience, you will generally want to stick with a one-page resume. Most hiring managers will only take a few seconds to scan your resume, so it's important to condense your qualifications as much as possible to impress the employer in the short time they spend looking over your resume.
In general, if you have less than 10 years of experience, you can likely fit all of your information onto a single page while being succinct but still thorough.
When a Longer Resume is Acceptable
It is acceptable to submit a resume that is longer than a single page if you are applying to a high-level or executive position where you need to demonstrate extensive management experience, outline several projects that you have worked on, and so forth. Alternatively, if you work in academia, you may want to list all of your published papers and other works, degrees, honors, projects, etc. which can easily push your resume over one page in length.
However, the bottom line is that there aren't any hard and fast rules about resume length. So, you might still be a student but have so many relevant courses, honors, published papers, and so forth to list that your resume is two or more pages long. Conversely, you might be a CEO but you can succinctly describe your qualifications in a single page.
As long as everything you include on your resume is relevant to the job that you are applying for, the length can be flexible.
But, in general, two or three pages is the maximum length that a resume should be, unless you are applying to a very specialized position or to a job in another country where longer resumes or CVs are customary.
Tips For Achieving an Appropriate Resume Length
No matter how many pages you decide is right for you, here are some tips to keep the length of your resume reasonable:
Include Only Relevant Information
Again, only include information that is directly relevant to the job that you are applying for. There's no need to include your high school information if you have already graduated from college, or to list the dog walking job you had as a teenager when you are applying to a management position 15 years later.
For each item that you plan to list on your resume, ask yourself if the employer will find the information useful and impressive. If not, leave it off.
Expert Tip
Be sure to omit any unnecessary personal information that could cause an employer to automatically discard your resume on the basis of avoiding a potential discrimination lawsuit, such as your marital status, age, gender, nationality, and so forth.
Limit to 3-5 Bullet Points Per Item
When you list your education and work experience, you will likely want to include bullet points below each item to provide additional details, achievements, awards, and so forth. Limit yourself to 3-5 bullet points for each item, with more details about your most recent experience and education and fewer details for your older ones.
Specifically for your work experience bullet points, focus on outlining your achievements, objectives, and successes rather than just listing your job duties. Quantify your accomplishments with numbers and data wherever possible to really impress potential employers - they likely already know generally what your job duties were from your job title so that information won't be very useful.
Keep Bullet Points Short
Keep each bullet point to no more than two lines, and ideally a single line per bullet point. This will help keep your resume easily scannable and avoid a dense wall of text that might overwhelm a potential employer. The most succinct your bullet points are, the more digestible your resume will be overall.
Target Your Resume
Be sure to target your resume for each position that you apply for rather than sending a generic resume to multiple employers. Look for keywords and phrases in the job posting that describe what the employer is looking for in an employee. Mirror those words and phrases in your resume and only include items that help demonstrate those particular skills, educational details, and/or experience level.
This will not only help your resume pass applicant tracking system (ATS) scans, but it will also show employers that you read the job posting carefully and took the time to personalize your resume. Plus, it'll help keep your resume to a manageable length if you assess each item in terms of how it relates to the keywords you've identified.
It can be helpful to create a general resume that serves as a master list of all of your work experience, educational details, skills, and optional resume section content. This document could be several pages long and include everything you can think of for each section. Then, when it's time to target your resume for a specific job application, simply review your general resume and choose only the most relevant details to include.
Include No More Than 15 Years of Work Experience
For most positions, it's not necessary to include more than 15 years of work experience on your resume. Including more work history than that can be distracting and take up a lot of space. If you have more than 15 years of experience, consider including only the latest 15 years worth of experience or select only the most relevant positions from your entire work history.
Adjust the Margins, Font, and Font Size
Finally, if your resume is just a few lines over one or two pages but you can't trim any more content, you can adjust the margins, font, and/or font size in order to fit everything in. Margins of 0.5, 0.75, or 1 inch are acceptable for resumes, but avoid going any smaller than 0.5 to prevent your resume from looking cramped or text getting cut off when it's printed out.
Choose a professional font like Arial, Calibri, Georgia, or Times New Roman. While sans serif fonts are typically easier to read, serif fonts are generally smaller so you can fit more text in less space. Keep your font size at 11 or 12 to ensure that it's easy for employers to read.
Key Takeaways
One page is considered the standard resume length for students, recent grads, and professionals with less than 10 years of experience, and two pages is standard for those with more than 10 years of experience. However, if you are applying to a high-level position, a very specialized job, or work in academia, your resume might be 3 pages long or even longer. The most important thing to remember when it comes to resume length is whether every detail that you include is directly relevant to the position that you're applying for.
Not sure how to format your resume so it's an appropriate length? Consider using Jobseeker's resume creation tool, which allows you to enter your information, test out different templates and formats, choose a style that you like, and then download your polished resume instantly.