Combination Resume: Definition & Tips
There are three main resume formats that are commonly used today: reverse chronological, functional, and combination. This article will be focused on combination resumes, which are the least commonly used but serve a specific purpose for some job seekers. Read on to discover what a combination resume is, who should consider using the format, and how to write an excellent one.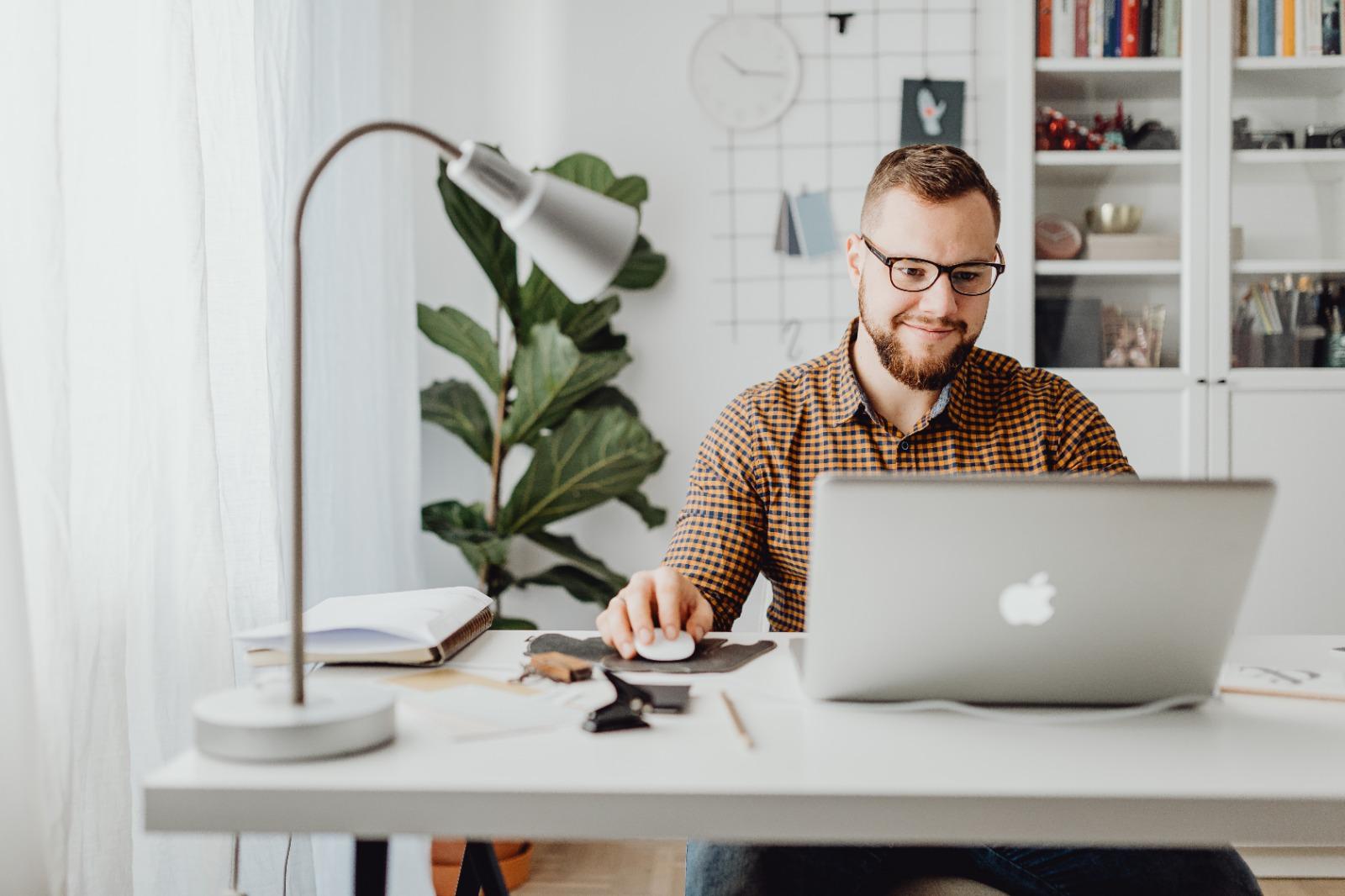 Combination Resume Definition
A combination or hybrid resume is designed to showcase your work experience and skills together. This format stands out by featuring a skills summary at the beginning, followed by your work experience and additional skills. By blending the key elements of both the chronological and functional resume formats, a combination resume provides a comprehensive overview of your qualifications and achievements.
Other Resume Formats
The reverse chronological resume format is the most widely used, and it focuses primarily on work experience and/or education. It's the easiest for employers to scan and it allows you to showcase your progression within your field or highlight your educational achievements if you are a recent graduate.
Functional or skill-based resumes focus more on hard and soft skills rather than providing a timeline of your work experience. This can be useful if you work in a creative profession where your skills are more important than your job titles, if you have multiple long gaps in your employment history, or if you are overqualified for a position.
Who Should Use a Combination Resume?
A combination resume is best suited for experienced professionals who have lots of work experience but some gaps in their employment history, those looking to make a career change, or those targeting very niche positions that rely equally heavily on work experience and skills.
Combination resumes are the most difficult to create out of the three main formats, so unless you have a specific reason to use a combination resume, you will likely be better off sticking with a reverse chronological or functional resume.
Students, recent graduates, and those who can demonstrate a clear and consistent progression within their field will likely not benefit from using a combination resume.
Sections To Include on a Combination Resume
If you feel that a combination resume will most effectively showcase your skills and work experience, be sure to include the following sections:
1. Resume Header
As always, begin your resume with a header that contains your full name, your contact information, and your customized LinkedIn URL. You can also include your address (or just your city and state) as well as your website or social media links if applicable.
2. Resume Summary
Next, add a compelling resume summary to catch the potential employer's attention. Your resume summary should be 2-5 lines of text that effectively sum up your entire resume. Mention your experience, educational background, relevant certifications, skills and abilities, and specific metrics that back up your expertise and demonstrate your successes.
Here's an example of what a resume summary might look like:
Passionate freelance graphic designer with 7 years of experience, seeking an in-house design position with ABC Design. Studied at XYZ School of Design and taught entry-level courses as a grad student. Professionally created a wide variety of logos, infographics, websites, branding packages, and more for clients spanning multiple industries using the Adobe Creative Suite.
3. Skills Summary
Then add a summary of your most relevant skills, breaking your skills into groups and providing more details. Under each skill subheading, write bullet points that describe your achievements and quantify your successes.
Expert Tip
This summary section should only include the skills that are especially pertinent to the job - you can include an additional skills section later that outlines your other skills that are impressive but may be less directly relevant.
So, a skills summary might look like this:
Graphic Design
Expert proficiency level with all Adobe Creative Suite programs, including Photoshop, Illustrator, and Dreamweaver
Named XYZ School of Design's "Designer Most Likely to Succeed" in 2014 and DEF Design's "Most Promising New Designer" in 2015
7 years of experience designing for clients spanning many industries and countries
Creativity
Created unique, compelling branding packages for 30+ companies per year
Developed new client-facing website for DEF Design to streamline onboarding process
Exceeded all client expectations by presenting cutting edge design packages
Communication
Coordinated with multiple clients on a weekly basis
Exceptional written, verbal, and presentation skills
4. Work Experience
Add your work experience to support your skills summary. You can either list your past experience in reverse chronological order or simply include the most relevant positions that you've held in the past. Dates of employment and the timeline of your career are less of a focal point in a combination resume than they are with a reverse chronological resume.
For each position, list your job title, the company name and location, and a few bullet points that outline skills you honed and your accomplishments in each position.
5. Education
Next, add your education details. There's no need to include your high school information if you have already completed college or a graduate degree. When listing your education information, include the name and location of each school, the degree you earned, your area of study or major, and the year you graduated.
If you have space, you can include relevant coursework or academic achievements, but remember that your resume should only be one page if you have less than 10 years of experience and no more than two pages if you have more experience than that. If it comes down to it, you should always include more details about your relevant skills and work experience rather than extra information about your education. Potential employers will generally be more interested in your recent accomplishments.
6. Additional Skills
Finally, you can create an additional skills section to feature your other skills that didn't make it into your skills summary. You may want to use subsections to list your soft skills and your hard skills.
7. Optional Resume Sections
If you still have room on your resume after including all of the above sections, you may wish to add one or more optional resume sections, such as languages, hobbies and interests, internships, and so forth. Only include these sections if you have something relevant and appropriate to list.
Tips For Writing a Combination Resume
Here are some tips to keep in mind when crafting your combination resume.
Tailor Your Combination Resume to Each Job Application
One of the best ways to boost your chances of scoring an interview is to tailor your resume to each job that you apply for. To do this, read the job posting carefully and identify keywords and phrases that describe the skills and experience that the employer is specifically looking for. Then use these words and phrases in your combination resume, addressing as many as possible of the desired qualifications that apply to you. Always be sure to mention the company and the position by name in your resume summary.
This will help your resume pass automated applicant tracking system (ATS) scans, and it will also show the potential employer that you took the time to read the job posting carefully and customize your resume.
Showcase Transferable Skills
If you are making a career change or if you have some experience that prepared you for your target role in a way that may not be obvious, be sure to highlight transferable skills. These are skills and strengths that apply in many (if not all) industries, such as leadership ability, communication skills, and so forth.
Often, soft skills are the most transferable, since they generally aren't industry-specific to begin with. But, some hard skills may be useful in many positions, such as expertise with commonly used programs like Microsoft Word or Gmail.
You can outline how you will apply these transferable skills in your new role in the bullet points below each of your past positions and/or in your skills summary.
Link Your Skills to Professional Experience and Achievements
Rather than simply listing your job duties and responsibilities under each of your past positions, focus on your achievements in that role. Link each of your most impressive skills to an accomplishment, and quantify it whenever possible with numerical data. For example, you might say that you "created comprehensive brand guidelines for 30+ businesses each year with a 98% client satisfaction rating." This statement showcases your experience and creative ability, and backs up your claims with hard data.
Key Takeaways
A combination resume can be the best option for those who have a lot of experience but some hard-to-explain gaps in their resume, those making a career change, and those who are applying to positions that rely equally on skills and experience. However, it is the most difficult resume format to create, so only those who truly need to should use a combination resume. To create an effective one, include your resume summary followed by a skills summary and then your professional work history. Be sure to link each of your key skills to accomplishments and tailor your resume to each job that you apply for.
Not sure how to build your combination resume? Consider using Jobseeker's professional resume creation tool. It allows you to input all of your details, test out different formats, layouts, and color schemes, and then download your polished resume instantly so you can get started applying to jobs right away!