How To Include Contact Information on Your Resume
Your resume is the most important way to communicate your experience, skills, and education to potential employers, but it won't do any good to submit a stellar resume if you leave off your contact information - the employer will have no way to get in touch with you.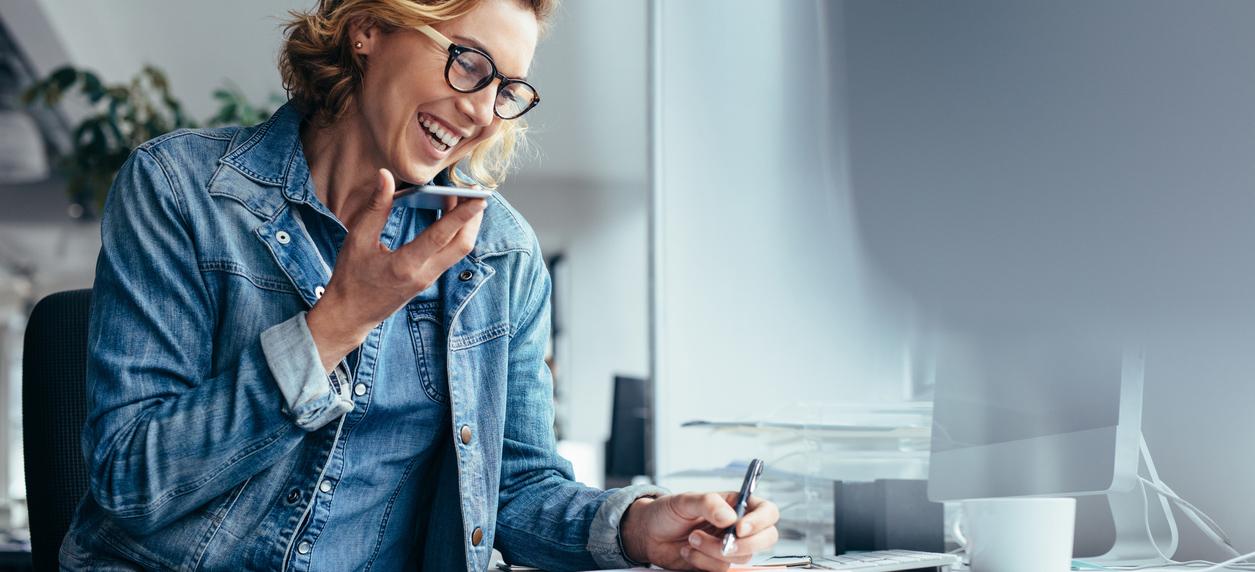 This article will cover what contact information to include on your resume, where to place it, and some optional contact details that you can add if you want to.
Where To List Your Resume Contact Information
Your contact information should generally be included in your resume header. If you opt to only include your name in your header and use a two-column layout, your contact information should be placed at the top of the narrower column. Hiring managers generally only spend a few seconds scanning your resume, so you want your contact information to be prominently placed and easy to find.
Contact Information to Include on Your Resume
Your contact information should include the following elements:
Your Name
Include your full name in large font across the top of your resume. Since a resume isn't a legal document, you can use your preferred name instead of your legal name if you wish. However, it's often simplest to use your full legal name and then later tell your employer and coworkers what your preferred name is. No matter how you choose to present your name, be sure that it's consistent throughout your entire job application. You can also include post-nominal letters or professional acronyms with your name, such as PhD, MD, CPA, etc.
Here are several examples of different ways to format your name on your resume:
Charles Smith
Charles J. Smith
Charles John Smith
Charlie Smith
Charles "Charlie" Smith
C.J. Smith
Charlie Smith, MD
Regardless of how you decide to format your name, include your first name (or the name that you go by, which could be your nickname, initials, middle name, etc.) as well as your last name.
Your Phone Number
Put your current phone number on your resume as well. A potential employer may wish to contact you by phone to arrange an interview or to conduct a preliminary interview over the phone, or they may need to clarify part of your application.
List only your cell phone number unless you don't have a cell phone, in which case you can list your home phone - but be sure to indicate that it's your home number. Include the area code, and, if you are applying to a position in another country, your country's dialing code as well.
Finally, ensure that your voicemail is set up and that your recorded greeting is friendly and professional.
Your Email Address
Most job application processes are now carried out almost entirely online, so it's also important to include your email address in your resume contact information. Use a simple, professional email address from a trusted email provider. Do not use a current work email address or an unprofessional address that you created in high school.
If you aren't sure that your email address is appropriate for job applications, create a new email for free with a provider like Gmail.
It's most professional to just use your name, or add a couple of numbers if all variations of your name are already taken. For example, 'charles.smith@gmail.com' or 'charliesmith22@gmail.com' would be appropriate email addresses to list on a resume.
Your Customized LinkedIn URL
Although it's unlikely that employers will actually contact you through LinkedIn, it's still a good idea to include your profile URL in the contact section of your resume to make it easier for potential employers who will almost certainly research you on the platform.
However, there are a few steps to take before adding your LinkedIn URL to your resume. First, ensure that your LinkedIn profile is updated with your current job, accurate personal information, and a professional photo. Also, be sure that you have a respectable amount of connections on the platform - it will likely look suspicious if you provide a LinkedIn URL but you don't have any connections, skill endorsements, and so forth. Finally, ensure that you've set up your custom profile URL with something simple and short, such as your name.
Once your LinkedIn profile is optimized, include your customized URL on your resume header.
Expert Tip
Make sure your LinkedIn URL is hyperlinked so when an employer views your resume on a computer, they can easily click on it.
Optional Resume Contact Information
There are some other details that you can include with your contact information if you wish, but they aren't considered required, such as:
Your Address
It used to be necessary to include your address on your resume, as employers would contact you via physical mail in regards to the job. However, most of the hiring process now happens online, so it's not mandatory to include your full mailing address. You can include it if you want to, or simply include a more general description of your location such as the region or just your city and state. You can also briefly outline your plans for relocation if you are applying to a job outside of your current geographic region and will soon be moving there.
Social Media Handles
Unless you are applying for a social media-related role, it's not necessary to include links to other social media like Facebook, Instagram, or TikTok. But, keep in mind that potential employers will likely look you up on these types of platforms, so ensure that your profiles aren't compromising and/or set them to private.
Blog or Website URL
In some industries, it may be appropriate to include a URL for your blog, website, or online portfolio. You also might link to your profile on sites like Behance, Github, Muck Rack, and so forth depending on your niche. Always ensure that if you include a link for something on your resume, it's relevant to the job that you are applying for and highlights your skills and experience in a flattering way.
Key Takeaways
Your resume contact information should include your full name, email address, phone number, and customized LinkedIn URL. You can also opt to include your mailing address or general location information, social media handles, and/or links to your website, blog, or online portfolio.
Not sure how to create an organized, eye-catching contact information section on your resume? Consider using Jobseeker's professional resume creation tool - simply enter your information, test out different layouts, templates and styles, and download your polished resume instantly when you are happy with it. Then get started applying for your dream job!