Emailing a Resume: Tips and Samples
In most cases, employers ask job candidates to submit their applications through an online portal, but there are some employers who would rather receive resumes via email. In that case, the employer will likely make it clear in the job posting, and you can start off on a positive note by demonstrating that you pay attention to detail and follow directions. However, there are some considerations to keep in mind when emailing a resume.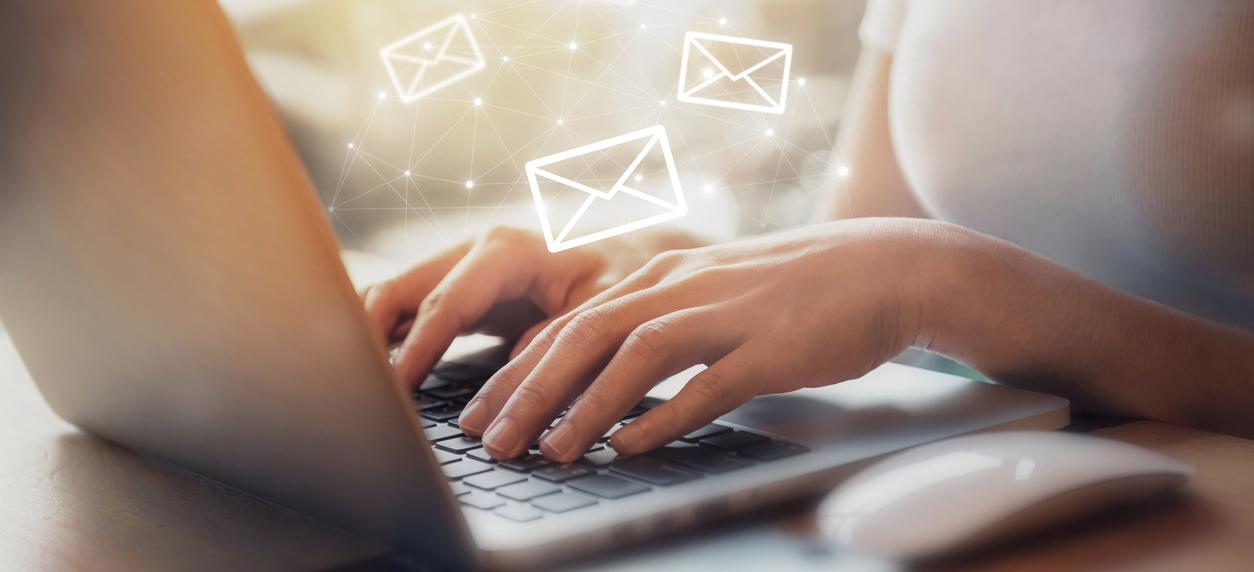 This article will cover whether you should email your resume to a potential employer and tips for how to do so effectively, plus provide an example of powerful email copy to include with your resume.
Should You Email Your Resume?
You should email your resume only when expressly asked to do so. Most job applications and hiring processes are completed through online applicant tracking systems (ATSs), in which case you will likely submit your resume by uploading it. If you upload your resume in this manner, there's no need to email it as well.
However, if the employer includes specific instructions to email your resume, then you should follow those directions to the letter. The employer might also include information about which email address to send it to, whether to attach your resume or send it in the body of the email, what to write in the subject line, whether they'd like you to answer any questions in the email, and so forth.
Expert Tip
Specific instructions regarding emailing your resume can serve two purposes: it ensures that the employer receives your resume and any other information they need, and it can function as a basic test to see if you read the entire job posting and whether you can follow instructions.
Tips For Emailing a Resume
If you have determined that emailing your resume is the best course of action, here are some tips for how to do so successfully:
Use a Professional Email Address
Be sure to use a professional email address when you are submitting your resume or engaging in any other email contact with potential employers. An appropriate email address could be simply your first and last names, or, if that address is taken, you might use your first initial and last name or add your middle initial between your first and last names. Stay away from nicknames, long strings of numbers, immature email addresses, or addresses that are associated with your current or past jobs.
If you don't have a professional email address already set up, you can use a service like Gmail to create a new email address for free.
Write a Concise Subject Line
If the employer has provided instructions for what to write in the subject line of your resume submission email, be sure to follow them. Otherwise, stick to a simple subject line that is clear and succinct but includes your name, the job you are applying for, and the word 'resume,' such as:
Jane Smith's Resume for Marketing Manager Position
Resume - Marketing Manager - Jane Smith
Resume: Jane Smith for Marketing Manager Position
Send Your Resume as an Attachment
In most cases, it's best to email your resume as an attachment, since that will preserve the style and formatting of the document. However, if the employer specifically asks you to include your resume as plain text within the email body, you will need to copy and paste the text of your resume into the email. Make any necessary adjustments to ensure that the content of your resume is still easily readable and well-organized.
If you attach your resume, be sure that it's saved as a PDF to protect the format (unless the employer specifically asks for a Word Doc).
Name the file clearly with your full name and the word 'resume.' Ensure that the PDF or Doc file is less than 10 MB in size so there won't be any problems sending it.
Include a Cover Letter
Read the job posting carefully to decide whether you need to include an attached cover letter, one within the body of the email, or simply a brief note to express your interest in the job and introduce your resume. If the hiring manager's name is listed in the job posting, address the email to them specifically. If not, use a polite general greeting.
Sign Off Professionally
Thank the potential employer for their time and end your email with a professional sign-off that includes your full name, your email address, your phone number, and links to your LinkedIn and/or professional website if applicable.
Proofread the Email Carefully
Spend some time proofreading your email as well as your attached cover letter and/or resume. Check for spelling, grammar, syntax, and formatting errors. You may wish to send yourself a test email so you can ensure that the attachments are sent properly and the email body is formatted correctly. Double check that you have attached the right files as well. If proofreading isn't your strong suit, send a copy of the email to a friend or family member for feedback.
Sample Email for Sending a Resume
If you decide to write a cover letter in the email body, you will likely want to include one paragraph introducing yourself and outlining your interest in the position and another paragraph to share the value that you can add to the company if you are hired. You might also briefly mention that you look forward to meeting the hiring manager in person.
An effective resume submission email might look like this:
Subject line: Jane Smith's Resume for Marketing Manager Position
Dear John,
I was excited to find your marketing manager position opening on Indeed as it sounds like an exceptional opportunity and a great fit for my skills! I would love to be considered for the position and I've attached my resume below for your perusal.
I have over 3 years of experience as a marketing assistant and a proven record of increasing sales by 40% or more year over year. My goal is to leverage my skills and experience to step into the role of marketing manager and help your company exceed your sales goals.
Thank you for your time and consideration. I look forward to meeting you in person and discussing the role in more depth.
Sincerely,
Jane Smith
janesmith@gmail.com
(123)345-6789
linkedin.com/in/janesmith
Attachment: JaneSmithResume.pdf
Key Takeaways
In some cases it may be necessary to submit your resume via email instead of uploading it to an online job portal. If so, be sure to follow any instructions that the hiring manager lists in the job posting. If no instructions are included, keep your subject line simple and concise, include a brief message or a cover letter in the body of the email, and attach your resume as a PDF.
Of course, the first step to emailing a resume to a potential employer is to actually create a polished, compelling resume. If you need to revamp your resume before submitting it, consider using Jobseeker's professional resume creation tool. You can enter in your information and easily switch between formats, color schemes, and fonts. Then download your finished resume and start applying for jobs!