Resume Keywords: Create an ATS-Optimized Resume
Adjusting your resume to include keywords that are relevant to each job that you apply for can help your resume pass ATS scans and land you interviews. This article will cover what resume keywords are, how ATS scans work, and how to optimize your resume to pass scans and ultimately get you hired.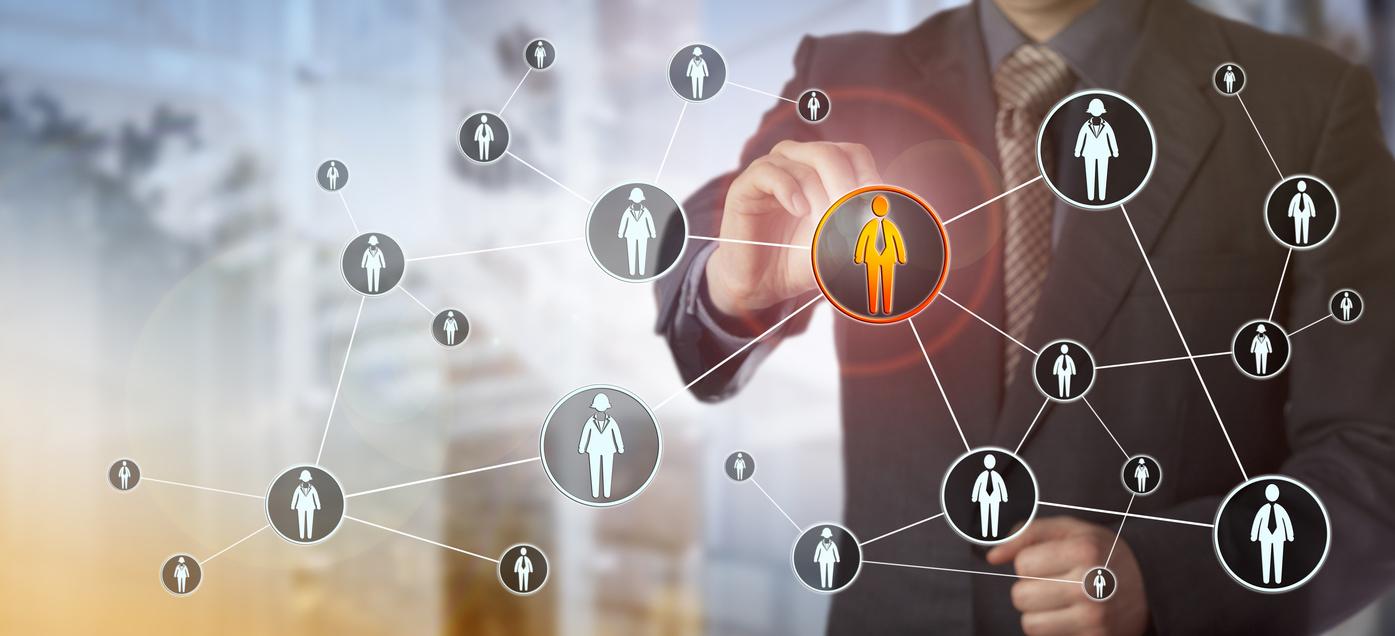 What Are Resume Keywords?
Resume keywords are the specific words or phrases that pertain to the requirements of a job. Most job postings will include several such keywords, and including those words and phrases in your resume when you apply for the job can significantly help your chances of scoring an interview.
Types of Resume Keywords
Resume keywords can include information like desired hard and soft skills, credentials, certifications, experience, abilities, and so forth. The goal of using resume keywords is to immediately show hiring managers and ATS software that you are qualified for the job by addressing as many of the desired characteristics as possible.
What is an ATS Scan?
Many companies now use applicant tracking system (ATS) software to pre-scan all resumes that are submitted before they ever make it into the hiring manager's hands. The ATS software accepts or rejects a resume based on how it compares to the job requirements and qualifications that the employer has plugged into the system.
If your resume passes the ATS scan, it will then be sent on to an actual person, who will likely spend an average of only about 7 seconds reading your resume. So, those keywords are equally important for grabbing and holding the hiring manager's attention, and convincing them that you are qualified for the job.
Should You Include Resume Keywords?
It is highly recommended to include resume keywords and target your resume to each job posting, since doing so greatly increases your chances of passing an ATS scan.
On average, ATS software rejects around 75% of resumes - usually because those applications do not not include resume keywords and they have not been tailored to the specific job requirements.
Although it takes a little bit of extra time to ATS-optimize your resume by including keywords, it can make the difference between your resume getting immediately rejected before a human even reads it and you landing an interview.
How To Create an ATS-Optimized Resume
Now, here's how to find and use resume keywords successfully:
Identify Keywords in the Job Description
First, read the job posting carefully to find specific keywords to target. These words and phrases will likely be sprinkled throughout the posting, but they are usually concentrated in the 'qualifications' and 'responsibilities' sections. Keywords can be both job-related as well as action verbs like 'manage,' 'advise,' or 'direct.'
For example, the highlighted words in the virtual teacher job description below are good keywords to target in a resume:
Qualifications:
State certified K-12 teacher with 3+ years of experience
Experience developing curriculums, creating assignments, and grading
2+ years of experience in desired subject area
Proficient in Microsoft Office Suite, Google Suite, and Zoom
Ability to learn new systems and technology quickly
Possess computer, webcam, high-speed internet, and phone
Ability to virtually communicate with students, parents, school administrators, and others
Use The Same Language as the Job Description
Be sure to use the company name in your resume objective or resume summary. Additionally, mirror the exact language that the job ad uses, from the specific job title to the way they refer to college degrees. For example, if the employer desires a candidate with a 'Bachelor's Degree,' write out that you have a 'Bachelor's Degree in XYZ' rather than saying you hold a 'B.S. in XYZ.' Small details like this will help your resume get through the initial ATS scan.
When it comes to job titles, it is acceptable to rephrase your past job titles to match the job ad, so long as doing so does not imply that you held a higher position or are more experienced than you really are. So, if your current job title is 'Client Success Agent' and the job posting asks for experience as a 'Customer Service Representative,' you can and should mirror that language on your resume.
Include Industry-Specific Keywords
You can also include keywords that are specific to your industry, even if they aren't mentioned in the job description. Using these extra keywords will make your resume feel more authentic and will make it clear that you haven't just copied and pasted all the keywords from the job description - that can be a red flag for employers. So, choose a few industry-specific keywords that are not in the job description to round out your resume.
Examples of Industry-Specific Keywords
Here are some examples of industry-specific keywords for a few popular fields:
Teaching and Education
Administration
Award
Classroom
Collaboration
Course/coursework
Curriculum
Fundraising
Individualized learning
Instruction
Lesson planning
Listening
Multi-class
Scholastic
Student
Teacher
Verbal communication
Written communication
IT, Digital Design, and Programming
Ad creation/design/analysis
Application technology
Artificial intelligence (AI)
Banner advertisement
Business support systems (BSS)
C++ programming
Certificate authority
Cloud computing
Coding
Compliance
Data mining/gathering/controller
Database management
Digital marketing
Ecommerce
End-user support
Framework
Graphic design
Information security/technology
Intellectual property rights (IPR)
Java
MS SQL
Network administration
Open source technology
Oracle
Product lifecycle development
Programming
Search engine optimization (SEO)
Software engineering/development
Systems administration/configuration/deployment
Technical support
UX/UI
Web-based technology
Hospitality
Attention to detail
Banquet operations
Budgeting
Catering
Central reservation system (CRS)
Concierge
Customer service
Event coordination
Food and beverage
Front desk operations
Guest relations/retention/services
Hospitality management
Housekeeping
Human resources
Kitchen operations
Maintenance
Marketing
Menu planning
Multitasking
Pricing
Procurement
Promotions
Property management
Resort management
Revenue projections
Serving
Transportation
Tourism
Marketing and Business
Account management
Acquisitions
Adobe creative suite
Advertising
Analytical
Benchmark
Business intelligence
Branding
Brand associations/awareness/salience
Budgeting
Business analysis/continuity/development/plans/strategy
Client services
Content management system (CMS)
Consulting
Conversion
Customer service
Data analysis/collection/entry/management
Digital marketing
Ecommerce
HTML
Inventory management
Key performance indicators (KPI)
Market research
Negotiation
Networking
Product management
Quality assurance/control/management
Recruiting
Reporting
Sales management
Spreadsheets
Supply chain management
Workflow management
Healthcare
Average response time
Caseload management
CPR
Diagnosis
Emergency treatment
Hospital procedure
Intensive care unit
Nurse practitioner
Nursing staff
Outpatient care
Patient care procedures
Policies
Satisfaction surveys
Surgery
Treatment
Be Honest With Your Keywords
Of course, make sure that all resume keywords you include actually apply to you. Falsifying or misrepresenting your skills and experience is never a good way to start off your employment, and it could lead to trouble if/when the employer finds out. Instead, select only the keywords that you can back up with facts and quantified data.
If you find that most of the keywords in a job description do not apply to you, you may just want to move on to the next job opening.
Resume Keywords to Avoid
While you do want to include plenty of relevant, accurate keywords on your resume, be careful not to overdo it. Avoid using too many cliched buzzwords (like 'hard-working,' 'unparalleled,' etc.), bragging (don't claim to be 'the best' at something), and jargon that might be difficult for a hiring manager to understand.
Additionally, avoid including keywords that indicate you are overqualified for the job. For example, unless you are applying to a very high-level parallel position, avoid using words like 'founder,' 'entrepreneur,' 'CEO,' or 'owner.' If you are applying to a lower level position, employers might wonder if you can handle reporting to someone else after previously being the top boss.
Where To Include Your Resume Keywords
Your keywords should be scattered throughout your entire resume, including your resume headline, resume summary or objective, work experience section, education section, and skills section. You can even tailor optional sections like hobbies and interests with a few well-placed keywords.
Expert Tip
Include synonyms and multiple versions of the most important keywords to avoid redundancy and help your resume pass an ATS scan in case the company uses particular versions of keywords.
You may even want to create a 'core competencies' section at the top of your resume and highlight some of the most crucial keywords there. That way, it's much harder for a hiring manager to miss them.
Key Takeaways
Include resume keywords to help your resume pass ATS scans and grab the attention of hiring managers, making it immediately obvious that you are qualified for the job. Find resume keywords by reading the job posting carefully and include some industry-specific keywords as well to flesh out your resume.
Need help creating the perfect resume to highlight all your keywords? Check out Jobseeker's professional resume creation tool. You can simply enter your information and switch between different layouts, color schemes, and styles with just a few clicks. Then download your resume instantly and get started applying for jobs!