How To List Your Work Experience On Your Resume
Your work experience section contains some of the most important information on your entire resume. It's not only a chance to show potential employers that you have relevant experience, but also to highlight your achievements at each of your past positions.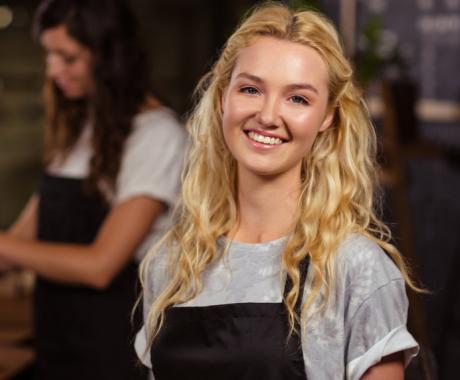 This article will cover whether you should include work experience on your resume, how to do so effectively, what to do if you have no work experience, and whether gaps in your employment history are really that bad.
Should You Include Work Experience on Your Resume?
In almost all cases, it's very important to include your work experience on your resume. It's generally what potential employers read first, and it shows them whether you have the necessary skills and experience to perform the job you are applying for.
Most hiring managers spend an average of about 7 seconds scanning each resume they receive, and they'll likely spend those precious seconds on your work experience section. If a potential employer has 20 people applying for one position but you're the only one who demonstrated your prior experience in similar roles and how well you succeeded in those roles, you are much more likely to score an interview.
Of course, if you are a student, recent graduate, or otherwise do not have any professional work experience, then it'll be tough to create a compelling work experience section on your resume. But, don't worry - what to do in that situation is covered later in this article.
How Much Work Experience to Include on Your Resume
One of the most important considerations is how much work experience to actually include on your resume. Essentially, it depends on how experienced you are within your field:
Very experienced/senior-level candidates: List up to 15 years of relevant experience with detailed job descriptions. Of course, if you've only worked for one company for your entire career, you may wish to outline all the various positions you've held there to show the progression of your promotions, which may encompass more than 15 years. Otherwise, only mention pertinent experience within that time frame, even if it might mean leaving some time gaps.
Considerably experienced/mid-level candidates: Include all of the positions you have held, going into detail for relevant positions and briefly mentioning other positions (outside your desired field, internships, temp work, freelance gigs, etc.).
Somewhat experienced/entry-level candidates: List all the paid work that you've ever done and include detailed descriptions regardless of relevance. Include internships, part-time work, temp work, freelance gigs, independent projects, etc.
No professional work experience: List and include details about any unpaid work experience you have, like internships, practicums, volunteer work, roles in student or community organizations, etc.
Tips for Listing Your Work Experience on Your Resume
Now that you've got an idea of how far back your work experience section should go, here are some tips for how to actually list your experience on your resume:
Where to Place Your Work Experience Section
If you choose to use the popular and traditional reverse chronological resume format, your work experience section should go at the top, just under your resume summary. This format is best if you have a decent amount of relevant experience, as your work experience section is the focal point of the resume in this case. As you might have guessed, your work experience should be listed in reverse chronological order, starting with your current or most recent job at the top.
If you have less experience, you are looking to make a career change, or you have gaps in your work history, you may wish to use a functional or combination resume format. If so, your work experience section will go below your skills section. This places the emphasis on your skills and certifications, which can be beneficial in some instances and may help gloss over gaps or a potentially rocky professional history.
Students and recent graduates may wish to place their education section at the top, followed by their work experience section. This allows you to highlight your academic achievements as the primary focus of your resume. It will be obvious to the recruiter that you are a student or grad, and showing them that you excelled in school will likely be a more impactful first impression than listing something like a summer lifeguarding job at the top of your resume.
Information to Include
For each job that you list, include your job title, the company that you worked for, the location of the company, and the dates that you worked there. The order and arrangement of these details is up to you, but be consistent throughout with whatever you choose. For dates of employment, the standard format includes months and years, but you might choose to include years only (to gloss over short employment gaps), or no dates at all (typical in a functional resume).
For example:
Membership Director
Bellevue YMCA, Bellevue, WA
May 2016-August 2019
Or, if you have held multiple positions at the same company, you might list them like this:
Bellevue YMCA, Bellevue, WA
Membership Director: September 2018-August 2019
Assistant Membership Director: May 2016-September 2018
Use Bullet Points
Add up to 5 bullet points under each job listing, focusing on quantifiable achievements wherever possible instead of simply listing your job duties.
Most hiring managers will know from your job title generally what duties and responsibilities you had, so instead of just saying what you did, show how well you did those duties.
As outlined above, in some cases you only need to briefly touch on jobs that aren't relevant to your goal job, going into more detail for pertinent positions as well as your current or most recent position.
Target your work experience bullet points to the specific job that you are applying for by using keywords from the job description and mirroring the language that the employer uses. For example, if the employer is looking for a customer service representative and you perform that role but your current job title is 'client success agent,' it's acceptable to rephrase your job title within reason. Using keywords and mirroring the job ad language will help your resume pass an applicant tracking system (ATS) scan and increase your chances of getting an interview.
For instance, if a job posting for a programming position requires candidates to have experience with project requirements and design, analyze test result data to create recommendations for further project development, and mentor junior programmers, you might list your work experience like so:
Senior Programmer
XYZ Solutions, Boulder, CO
May 2015-Present
Provided project design for 10+ applications each year
Drafted project requirements in conjunction with analytics teams
Created and implemented recommendations for further development
Trained and mentored 8 junior programmers
Key Achievement: Developed an automated testing system that produced more detailed test result data, reducing overall testing and developing time by 45%
Expert Tip
Create a Key Achievement subsection for each job in your work history section. Use the problem-action-result format to show how successful you were: identify a problem, share what you did to solve it, and quantify the result. This will draw the hiring manager's eye and even if they skim through your other job information, they'll still see your biggest win.
Try to keep each bullet point to a single line to preserve limited space on your resume - which, by the way, should be no more than one page if you have less than 15 years of relevant experience and no more than two pages if you have more than 15 years experience.
Gaps in Your Employment
Fortunately, in recent years many employers have taken a more relaxed stance on gaps in your work experience. In the 1990s, it was considered a huge red flag if someone took more than a couple of weeks off in between jobs. Now, however, it's no longer such a big deal, especially if you provide a basic explanation.
For example, in your work history section where there's a significant gap between jobs, you might say something like 'January 2018-June 2018: I took time off from work to deal with a medical situation and regain my health' or 'January 2016-December 2018: I spent this time focusing on my son before he started preschool' or 'May 2019-August 2019: I took this time to fulfill my lifelong dream of traveling the world.'
Employers may ask you about the gap in an interview, but being honest and providing a basic explanation is generally the best policy. Keep in mind that many employers have indicated that they don't mind gaps in a candidate's work history so long as the gap has been followed by employment that is relevant to the target position.
However, if you aren't comfortable sharing an explanation or if the explanation would be compromising, you may choose to omit dates altogether from your work experience, as mentioned above. Although this may also appear slightly suspicious to potential employers, it allows you to focus on your skills and other qualifications in lieu of an extensive work history.
Creating a Resume with No Work Experience
If you have no professional work experience, you can still create a flattering and compelling resume. Pick a resume layout that isn't as dependent on work experience, like a functional or combination resume style. Especially if you are a student or recent graduate, highlight your education section prominently and include awards, honors, and other achievements in bullet points.
Make your skills apparent by scattering them throughout all of your resume sections, and be sure to write an especially compelling introductory paragraph - usually this will be a resume objective for someone with no work experience. Include additional sections like languages, certifications, and hobbies and interests to prevent your resume from looking too sparse and to give potential employers an idea of who you are as a person.
Be sure to format your resume properly, use professional fonts and colors, and supplement it with a strong cover letter that will grab and hold potential employers' attention.
Can You Include Volunteer Work in Your Work Experience Section?
You should only include volunteer work in your work experience section if you have less than 5 years of paid work experience. Otherwise, you can include volunteer work in its own section if you have enough room on your resume.
If you have little or no professional experience, including volunteering in your work experience section can show potential employers that you have a strong work ethic, you are altruistic, and you care about your community. Use bullet points to highlight skills and experience that you gained in each volunteer position.
Key Takeaways
Work experience is one of the most integral parts of a resume, and it's usually what employers read first - and sometimes it's the only thing they read. Make sure your work experience section is stellar by putting it in the right place, using a consistent format, and including all relevant information. Quantify your achievements in bullet points whenever possible, and target your work experience section to each prospective job.
Need help transforming your work experience into the crown jewel of your resume? Check out Jobseeker's professional resume creation tool. Simply enter in your details and test out different formats, style, color schemes, and fonts with just a few clicks. Then download your resume instantly and apply for your dream job today!