How To Write a Resume With No Experience
It might seem like a challenge to write an effective resume when you have no professional work experience, but you can still showcase your skills, qualities, education, and other experiences that have helped prepare you for your first professional role.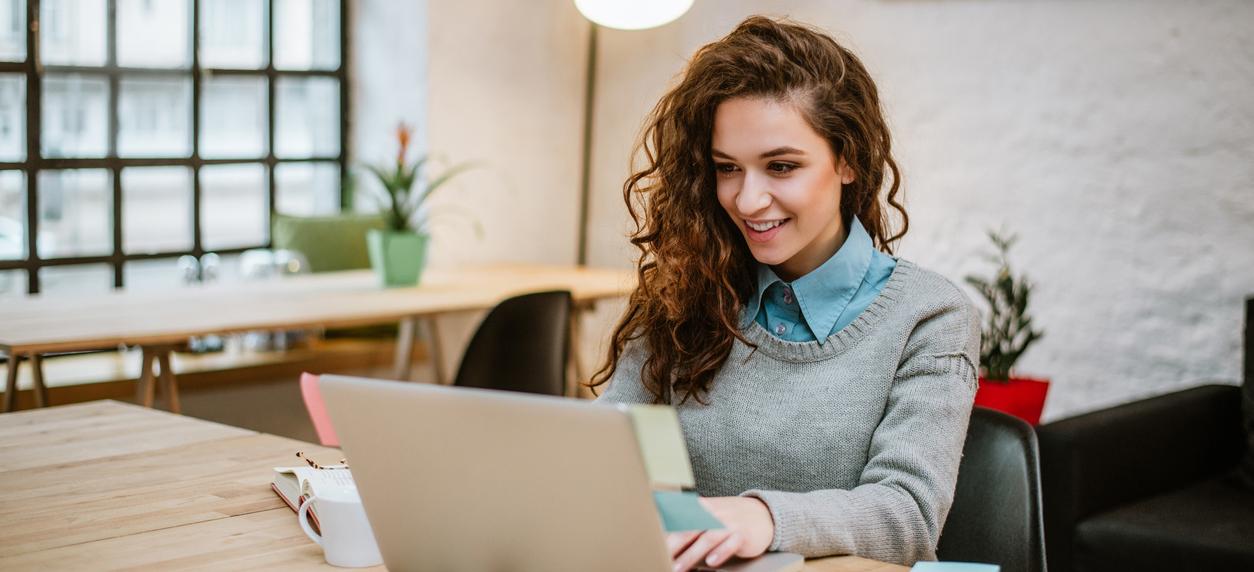 This article will cover how to leverage your strengths to show potential employers that you are a good fit for the position even though you have little or no work experience, as well as which sections to include on your resume and how to arrange them.
How To Highlight Your Skills With No Work Experience
The primary goal of a resume is to show potential employers that you will be an asset to their business. Those who have been in the workforce for at least a few years typically do this by showing how their previous positions have provided them with experience and skills that line up with the new job.
However, if you don't have professional work experience, you can still list and demonstrate your skills. Employers look for hard skills (job specific and/or technical skills) as well as soft skills (people skills or personal characteristics) in job candidates. Soft skills are much more difficult to teach than hard skills, and they are applicable in almost any industry. So, if you can show employers that you have leadership skills, interpersonal skills, excellent communication skills, and other desirable soft skills, that can be just as powerful as listing an impressive work history.
When hiring for entry level jobs, most employers expect that you won't have a wealth of professional experience. Showing that you possess soft skills as well as the ability and drive to learn new hard skills will help demonstrate your value as a potential employee.
Finally, you can highlight your skills most effectively by tailoring your resume to each job opening. To do this, read through the job posting carefully and identify keywords that describe the skills and experience that the employer is looking for. Then use those specific keywords in your resume to show how your skill set matches up with what the employer needs.
Doing so will not only help your resume pass applicant tracking system (ATS) scans, but it will also show the employer that you took the time to carefully read the job posting and customize your resume to the position.
Sections To Include On Your Resume
Since the focal point of your resume will not be your work experience, you'll likely want to adjust the typical arrangement of resume sections to better highlight your skills and qualities. Be sure to include the following sections:
Header
Start with a resume header that includes your full name, your contact information (your phone number and a professional email address), and your LinkedIn URL if you have one. Your name should be the biggest text on your resume. You can also include your address or general location information, links to an online portfolio/blog/website, or social media links (only if they are relevant to the job).
Resume Objective
Below your header, include a resume objective statement. A resume objective is a brief overview of your skills, qualities, professional goals, and how you will be an asset to the company. A hiring manager will often spend less than 10 seconds scanning each resume that lands on their desk, so providing a succinct summary can catch their attention and convince them to continue reading your resume and ultimately to offer you an interview. Always mention the company and the position that you are applying for by name in your objective.
If you aren't sure what to write in your resume objective, you may wish to write the rest of your resume first and then come back to your objective at the end. That way you can summarize everything that you've already included.
Education
Next, highlight your education. Use a reverse-chronological format - start with your current or most recent school experience and work backwards from there (e.g. list your college and then your high school). If you are still in high school or college or if high school is your highest level of education, include your high school information on your resume. Otherwise (if you have already graduated from college or are earning a postgraduate degree), you can generally omit your high school information and use that space for other important details.
For each school that you list, include the school name and location and your graduation date or anticipated graduation date in the education section. You can also include your GPA (if it's above a 3.5), relevant coursework, your major or area of study, awards and honors, school clubs or organizations, leadership roles (such as student council), extracurricular activities, study abroad, and so forth. However, ensure that everything you add to your education section is relevant to the job that you are applying for.
Highlight Relevant Experience
Even though you don't have much or any professional work experience, you can still include relevant life experience. Include any internships, personal projects, volunteer work, or involvement in extracurricular activities that are relevant to the job you're applying for. For example, maybe you babysit, walk dogs, or mow lawns for your neighbors - you likely have experience with time management and finding and retaining clients. Or perhaps you enjoy throwing elaborate birthday parties for your friends or have planned school dances with your student council, which has honed your event planning skills, budgeting abilities, and so forth. Use bullet points to describe your responsibilities and achievements in each role, focusing on transferable skills such as communication, leadership, critical thinking, and problem-solving.
Once you identify a position that you want to apply for, read the job description to find the keywords as outlined above, and think about what you've previously done that has allowed you to hone relevant skills. Then outline these transferable skills using the keywords you've found and resume action words to give your accomplishments extra impact.
Tailor Your Resume to the Job Ad
When writing a resume with no experience, it's crucial to tailor it to each job ad you apply for. Carefully review the job requirements and description to identify keywords and skills the employer is seeking. Incorporate these keywords throughout your resume, particularly in the skills section and bullet points describing your relevant experience. This will demonstrate your alignment with the job requirements and increase your chances of getting noticed by hiring managers.
Choose the Right Resume Format
a) Functional Resume: As a high school student or recent graduate with limited experience, a functional resume format may be suitable. This format emphasizes your skills and abilities rather than chronological work history. Start with a brief resume summary highlighting your key strengths, followed by a dedicated skills section where you can list relevant skills and competencies.
b) Combination Resume: If you have some relevant experience, consider a combination resume format. This format combines elements of both the functional and chronological formats, allowing you to showcase your skills while also highlighting your relevant work or volunteer experience.
Expert Tip
You can include internships (paid or unpaid), volunteer experience, or projects that you've worked on (such as a capstone project, thesis, or research project) in your experience section.
Skills
Although you can and should mention your skills throughout all sections of your resume, you can create a dedicated skills section as well. You may wish to include subheadings for hard and soft skills. Be sure that the skills you include in this section match the skills that you've mentioned elsewhere on your resume - repetition of a few key skills and instances of how you gained and honed those skills will be more powerful than listing dozens of skills with no details to back them up.
Resist the temptation to exaggerate your skills or qualifications, or to lie in any way on your resume. There's a high chance that the employer will catch you in the lie, which could mean that you don't get hired, you get fired if you've already been hired, or your reputation can be damaged. It's much more effective to highlight and back up the skills that you actually have.
Optional Resume Sections
Finally, you can add some optional sections to flesh out your resume. Keep in mind that your resume should be no longer than a single page, so only add additional sections if you have extra room. Optional resume sections include languages, certifications, hobbies and interests, and awards.
Write a Compelling Cover Letter
A well-crafted cover letter can complement your resume and provide additional context to your skills and qualifications. Use the cover letter to explain your enthusiasm for the position, elaborate on your relevant experience, and convey your motivation to contribute to the organization for your potential first job. Address the hiring manager by name if possible, and tailor the cover letter to the specific job ad.
Example of Resume with No Experience
Here is an example of how a resume might look for a college student applying for her first job:
Jane Smith
(111) 222-3333
jane.smith@college.edu
linkedin/in/janesmith
Motivated and outgoing honors student pursuing a BA in Marketing at Ohio State University (3.9 GPA). Eager to join XYZ Company as a Marketing Specialist to help establish and develop client relationships and implement marketing strategies to grow revenue. Strong educational background in consumer psychology and behavior, copywriting, and designing effective marketing materials.
Education
Ohio State University, Columbus, OH
Anticipated Graduation Date: Spring 2022
BA in Marketing
GPA: 3.9
Dean's List every semester
Relevant Coursework:
Consumer Psychology/Behavior
Sales Copywriting
Sociology of Digital Culture
Columbus High School, Columbus, OH
Graduated 2018
GPA: 4.0
Honor Roll every semester
Student Council President
Experience
Marketing Intern, ABC Marketing
Summer 2021
Columbus, OH
Learned new marketing techniques
Created, implemented, and analyzed data from a successful summer marketing campaign
Presented all aspects of summer marketing campaign to internship directors
Networked at marketing events
Humane Society Volunteer
2017-2019
Columbus, OH
Helped create marketing materials for fundraisers and events
Raised monetary and supply donations through phone calls and emails
Implemented a successful community drive to obtain 100 desperately needed cat blankets
Skills
Analytical skills
Creative thinking
Communication (written and oral)
Consumer psychology
Fundraising
Interpersonal skills
Marketing
Persuasion
Presentation skills
Languages
Hobbies and Interests
Animal welfare
Reading travel memoirs
Key Takeaways
Writing a resume with no experience may seem challenging, but with the right approach, it can effectively showcase your skills, relevant experiences, and potential as a job candidate. Use the tips outlined in this article, tailor your resume to each job application, and leverage your education, extracurricular activities, and personal projects to create a job-winning resume. Remember, a combination of a well-crafted resume and a compelling cover letter will greatly enhance your chances of securing your first job opportunity.
Need help creating a resume for your first job? Consider using Jobseeker's resume creation tool, which allows you to enter your information, test out a variety of different styles and layouts, and then download your polished resume instantly so you can get started applying for jobs right away!