How to List Extracurricular Activities on Your CV
Getting a job isn't easy when you've just left school or university. Even for entry-level jobs, employers require some experience which seems paradoxical. How else can you stand out from the crowd and convince employers that you have the necessary skills for the job? One way to do this is to list your extracurricular activities in your CV.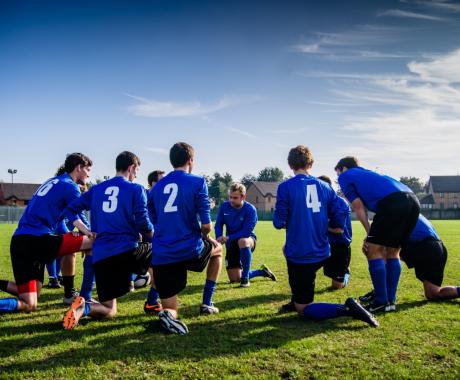 The word 'extracurricular' refers to educational activities that fall outside of the scope of the school or university curriculum. Unlike hobbies, these activities are pursued with the purpose of developing skills for the job market.
While you want to primarily focus on your skills, knowledge and work experience in your CV, your extracurricular activities can boost your application. They show employers that you're invested in developing your skills and learning new ones – a trait that every employer values.
You have little work experience
If you're new to the job market, extracurricular activities can help make up for your lack of practical work experience.
When you've just left education, getting a job can be challenging, especially if you've pursued a course or degree that doesn't lead straight into a job. By including activities that demonstrate, for example, leadership, communication skills and teamwork, you increase your chances of employers viewing you as a suitable candidate.
You have extensive work experience
Even if you have extensive work experience, your extracurricular activities can be a valuable addition to your CV. They're a great way to show employers that you have a range of valuable skills and that you're willing to go the extra mile to develop them.
Which extracurricular activities can you include?
If you choose to mention your extracurricular activities in your CV, you may be wondering which ones to include. The best answer is, list the activities that are tied to skills mentioned in the job description. That way, employers can see how they relate to the role you're applying for.
That said, here are some activities which you may want to add to your CV:
Playing sports displays more than your level of fitness. Whether you play hockey, netball or football, most sports require you to work together as a team which you also need to be able to do in the workplace.
Furthermore, if you're the captain of a sports team, this shows employers that you're willing to take on responsibility and that you're able to lead others.
For companies with a global customer base, your language skills can set you apart from other candidates.
Learning languages demonstrates dedication as well as the willingness to learn about new cultures.
You could mention how you developed your skills in language classes, clubs or tandems. If you've had the opportunity to travel or some time abroad, even better.
This is a great way to show how you contribute to the community and the wider world. Fundraising, delivering meal packages or helping out in charity shops are just some examples of volunteering that demonstrate goodwill towards others, compassion and teamwork.
Listing your volunteering activities also lets employers know which causes are close to your heart and gives them an insight into your personality.
Clubs and societies are invaluable for developing a whole range of skills. The wide variety of responsibilities that club members usually are a great addition to CVs: club treasurer, social media manager, chairman.
It takes a lot of time and effort to actively participate in clubs and societies in addition to lectures and studying. By listing these activities in your CV, you show dedication, willingness to go the extra mile and motivation.
Standing up in a crowd to perform takes courage and confidence which are highly desirable traits in a competitive job market, especially if you're applying for a job in customer service, sales or management.
Whether you took part in a play, played for the school orchestra or attended pottery classes, these activities also display a creative side to your personality as well as teamwork.
One way to impress employers is to list any peer mentoring programmes you may have taken part in. While not all schools or universities offer these, mentoring demonstrates a wide range of different skills and personal traits: the ability to listen to others, the ability to empathise, leadership skills to name but a few.
Where do you list extracurricular activities on your CV?
It's up to you where you want to list your extracurricular activities on your CV.
If you want to give more weight to your academic experience, the best place to include them is in the 'Education' section of your CV. You could also draw attention to any awards or certifications you were awarded whilst taking part in the activity.
Another option is to list your activities in an 'Extracurricular Activities' section in your CV to show employers that you have interests outside of study or work.
Alternatively, you could add an 'Achievements' section to your CV to highlight your accomplishments in each role, in the same way as the 'Work Experience' section. With our resume templates you can easily add or remove information such as extracurricular activities to your resume.
Make them relevant
Extracurricular activities are a great way to boost your job application. However, to add value, they must be relevant to the job description. For instance, if you're applying for a project manager position, then you may want to think twice about mentioning that you attended arts and crafts workshops.
If you have any doubts about whether the activity belongs on your CV, ask yourself the following questions:
What skills did I gain?
Are these skills mentioned in the job description?
Is there any chance that the employer will look at my application unfavourably if I include the activity?
If the answer to the last question is yes, then leave it off your CV. Your CV is a marketing document to sell yourself, so it's ultimately up to you which skills, experience and activities you mention. The key is to select the ones that present you in the best possible light.