How To List Volunteer Experience on a Resume
Including volunteer experience on your resume can help potential employers understand more about who you are as a person, what your interests and passions are, and your skills and experience. Even if your volunteering experience isn't directly related to the position that you are applying for, it can show that you are altruistic and involved in your community.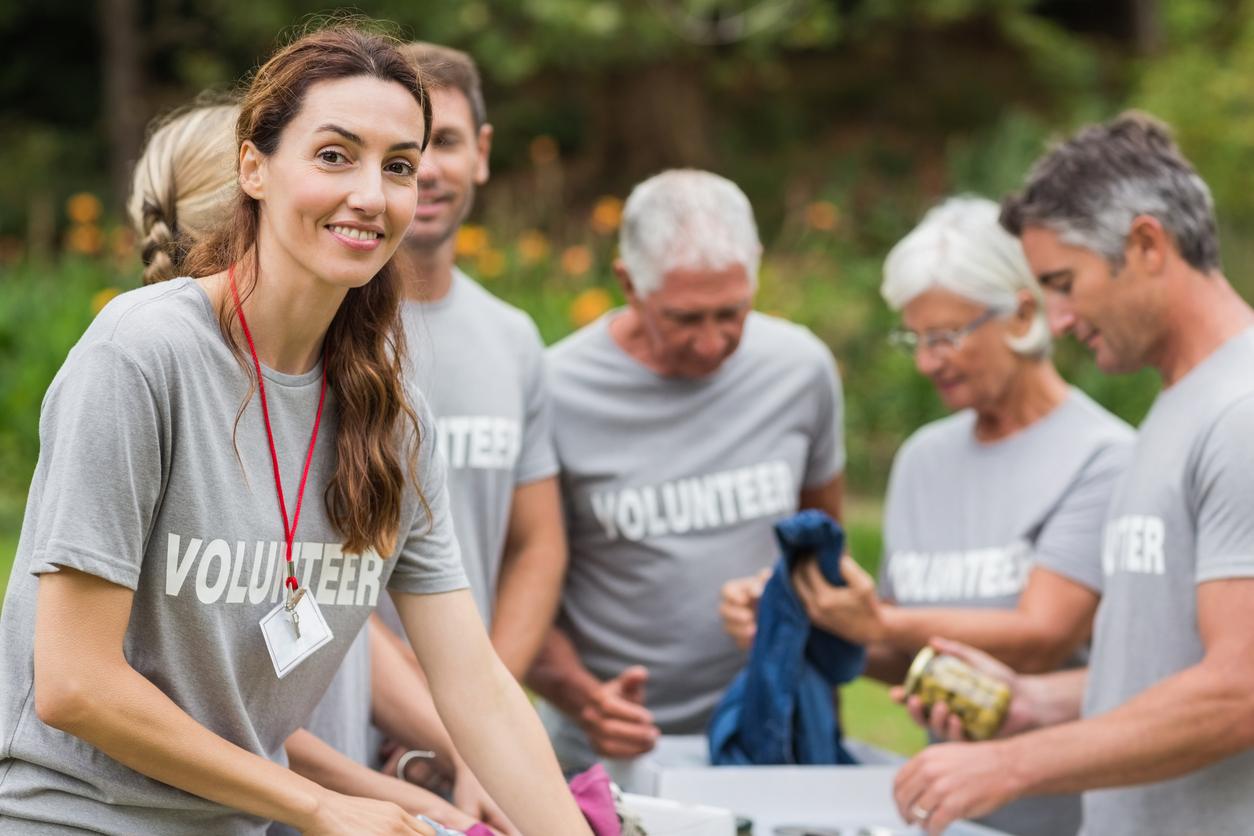 This article will cover when to include volunteer work on your resume and how to list it for maximum impact.
When To Include Volunteer Experience on Your Resume
Almost anyone can benefit from including volunteer experience on a resume, and the only reasons to leave it off would be if you have several years of experience in your field of work and therefore don't have room to include volunteer work, if the volunteer work could be seen as controversial (volunteering for a religious or political organization, for instance), or if the volunteer work is completely unrelated to the job you are applying for and you don't feel that you have gained any transferable skills.
That being said, adding volunteer work to your resume can be particularly beneficial if you don't have a substantial amount of professional work experience, such as if you're a high school or college student or a recent graduate. Volunteer work can also be useful if you are making a career change and your volunteer experience is relevant to your new position, if you have a gap in your resume and want to demonstrate that you were still contributing to your community during that time, or if you simply want to highlight skills that you have gained or honed through volunteering.
Expert Tip
If you are applying for a role in an industry where volunteerism is especially prized (such as at a non-profit or an organization that relies heavily on volunteers), it can be helpful to show that your background aligns with the culture and values of the company by including your complete volunteering history.
Tips For Listing Volunteer Experience
If you've decided that it makes sense to include your volunteer experience on your resume, keep these tips and considerations in mind:
Where to Include Volunteer Work
Where you should list your volunteer work depends on your level of professional experience and whether the volunteer work is directly relevant to your target position. If you have plenty of paid professional work experience, list your volunteer positions in a designated section at the end of your resume. But, if you have less professional work experience and/or the volunteer work is especially pertinent to the job you are applying for, you can list it in your work experience section.
You might also decide to split up your volunteer work, listing positions that are particularly relevant to your target position in your experience section and less closely related volunteer work in a dedicated section towards the end of your resume.
Provide Details and Highlight Skills Gained From Volunteering
Regardless of where you decide to list your volunteer information, follow the format that you've used for the rest of your resume and be sure to include all the relevant details about your volunteer work. This should include information like the official title of the volunteer position, the organization you worked with, and where and when the work took place.
Include a few bullet points as you would with a paid position, in which you can highlight skills that you gained, responsibilities of the positions, your accomplishments, and so forth. The more relevant the volunteer work is to the job that you're applying for, the more detail you should include. Whenever possible, quantify your accomplishments with numbers and data to help reinforce your skills.
Target your resume to each position that you apply for, adjusting your volunteering information as necessary to highlight skills that are specifically desirable for your goal position.
Only Include Volunteer Work If You Have Space
Your resume should be no more than one page if you have less than 10 years of experience in your field and no more than two pages if you have more than 10 years of experience. If you don't have room for volunteer work after listing your paid work experience, education, and skills, you can omit it. If you do have space left over after adding your most important details, you can begin to fill in your volunteer work.
Use your best judgement when deciding whether to add volunteering work - if you have volunteered in the exact role that you are now applying for, you will likely want to prioritize that volunteer position over listing less relevant paid experience.
Additionally, even volunteer work that isn't in the same field as your target position can be considered relevant if you learned skills or gained experience that would be helpful in the new role.
Example of Volunteer Work on a Resume
Finally, here are a few examples of different scenarios with how and where to list volunteer work.
If you had previously volunteered with Doctors Without Borders and are now applying for a position in the medical field, you might list the following in your work experience section:
June 2015 - August 2015 Doctors Without Borders, Volunteer,
Dakar, Senegal
Volunteered to provide medical care to those in poverty
Disbursed medication and basic patient care to treat infectious disease
Led classes for residents on how to avoid contracting diseases
If you are an experienced professional applying to a position in your field but you want to show depth of character, you might create a dedicated volunteer section with the following:
January 2020 - present Habitat For Humanity Volunteer, Seattle, Washington
October 2015 - April 2018 Volunteer Youth Basketball Coach, YMCA, Seattle, WA
If you are a high school student applying for your first job, you will likely want to list volunteer work in your work experience section, like so:
September 2021 - present Student Body President, Seattle Prep High School, Seattle, WA
Planned, budgeted, and organized school dances and events
Lead weekly meetings to address needs of student body
September 2020 - present Volunteer Peer Tutor, Seattle Prep High School, Seattle, WA
Worked with peers after school twice a week to help increase understanding of various school subjects
All tutored peers have improved class grades by at least one full letter grade
Key Takeaways
Including volunteer work on your resume can help show potential employers that you are altruistic, involved in your community, and have diverse skills and experiences. It can be particularly helpful to include volunteer work if you are a student, a recent graduate, making a career change, or have gaps in your employment history. Include the relevant details about your volunteer work either in your work experience section or in a dedicated volunteer section.
Not sure how to create a resume that features your volunteer work? Consider using Jobseeker's professional resume creation tool, which allows you to enter your information and easily switch between a library of layouts and styles. When you are satisfied with your selections, download your resume instantly and get started applying for jobs right away.