How To List Volunteer Work Experience On Your CV
In a competitive job market, it can be difficult to stand out from the crowd, especially if you have little practical work experience. Mentioning your volunteer experience in your CV can help boost your application. Not only do you display your philanthropic side to employers, but you also demonstrate initiative. Which activities are suitable to include in your CV and where do you add them?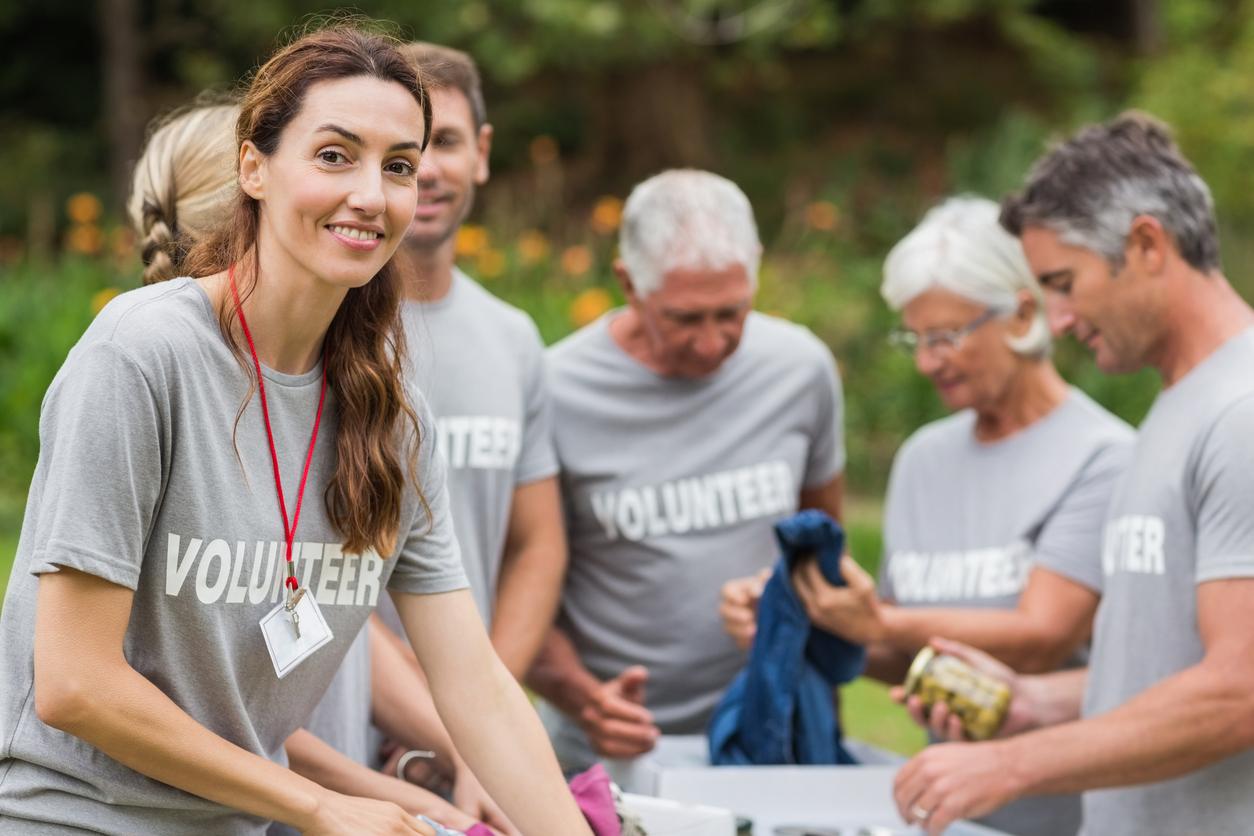 Volunteer experience can be an invaluable accompaniment to your work experience and education sections of your CV. It can fill in gaps in your CV and demonstrate transferable skills such as punctuality, leadership and motivation, to name but a few. Employers will also get a glimpse of your personality and an insight into the causes you're passionate about.
In fact, according to a study carried out by Deloitte, employers also tend to favour candidates with volunteer experience. The top reasons mentioned were that volunteering shows passion, a growth mindset and proactivity.
When to list volunteer experience on your CV
Listing volunteer experience on your CV can be beneficial no matter what stage of your career you're at. However, there are some situations where mentioning volunteer experience can especially work in your favour:
You're applying to work in a non-profit organisation
Particularly in the non-profit sector, employers will want to see that you can freely give your time to causes that you care about. As communication is a key skill in this sector, you'll want to focus on fundraising roles or any role where you actively interacted with the community (e.g. outreach worker, elderly caregiver, etc.).
When you're changing careers or industries, it can be difficult to convince employers that you're a great fit, even if you have extensive work experience. Including your volunteer experience on your CV could give you the edge over other candidates, especially if you have had the opportunity to volunteer in a relevant field.
You have career gaps in your CV
An employment gap doesn't have to be a blemish on your CV. While it's true that recruiters may wonder about large, unexplained gaps, volunteering can help bridge those gaps and strengthen your application.
Whether you volunteered for a few weeks or a few months, employers will be impressed that you did something useful with your time.
You have little to no work experience
If you've just left education or have limited paid experience, you'll still need to show employers that you can bring the necessary skills to the table. From communication skills to the ability to work with people of all ages, volunteering equips you with skills that are transferable to any position or industry.
What types of volunteering activities should you consider including on your CV?
The type of volunteering activities you choose to list on your CV will depend on the role you're applying for. That said, the following activities are a great addition to any CV:
Community fundraiser: demonstrates the ability to manage budgets and coordinate people
Volunteer nurse: displays healthcare skills
Soup kitchen staff: the ability to work in a team
Blood drive organiser: shows compassion and organisational skills
English as a Second Language (ESL) teacher: the ability to interact with people from all cultures
Dog-walker: demonstrates compassion, the ability to coordinate schedules (with dog owners) and trustworthiness.
Care worker: displays emotional intelligence, empathy and patience
Refuse collector: demonstrates care for the environment
You could also mention pro-bono work which is any professional work that you provided free of charge, for example, a website redesign for a charity.
How to list your volunteer experience on your CV
Volunteer experience is usually best placed in a separate section of your CV with the heading 'Volunteer (Work) Experience after your 'Work Experience' and 'Education' sections.
By drawing a distinction between your paid work experience and your volunteer experience, you ensure that you don't mislead employers as to the nature of the work.
However, opinions vary widely on this topic. Some experts suggest that including your volunteer experience alongside your work experience is worth considering if you have little to no work experience.
In all cases, your experience should be listed in reverse chronological order and include the same details as for a paid role:
Role
Organisation
Date range
Tasks, skills and accomplishments
If you decide to include your volunteer experience in the 'Work Experience' section of your CV, make sure you include the word 'Volunteer' in front of the title so that it is clear that it was a volunteer position, as follows:
Volunteer Social Media Manager Jan 2004 - May 2004
Oxfam, London, UK
Managed Facebook page to announce regular events and fundraising initiatives.
Increased traffic to website by 50% through writing blog posts on fundraising tips and events.
Explain to employers how your volunteer experience adds value
No matter where you put your volunteer experience, make sure that you explain how the skills you acquired are relevant to the job you're applying for.
Bearing in mind that a CV should only be 2 A4 pages in length, if you have an extensive career history, it's perfectly fine to think about leaving your volunteer experience off of your CV. Ultimately, you need to decide how you want to present your skills, experience and expertise.
Where to find volunteer work
If you're looking for volunteering opportunities, the internet has a wealth of resources available. Alternatively, the following national organisations can point you in the right direction:
Ireland: Volunteer Ireland
New Zealand: Volunteering New Zealand
South Africa: Volunteer World
UK: Do-it.org