Writing the Work Experience Section of your CV
The 'Work Experience' or 'Employment History' section is one of the most important parts of your CV. It's where you list current and previous jobs, and highlight relevant skills and accomplishments.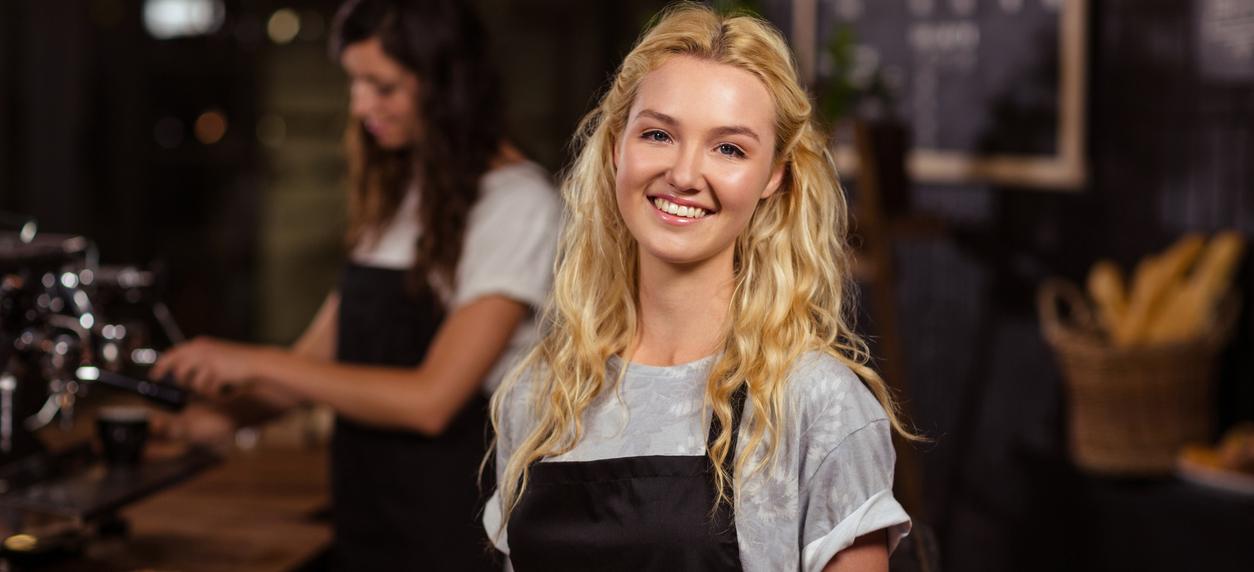 The most common way to list your work experience is in reverse chronological order. However, there are other ways to organise your CV. For instance, if you don't have much work experience yet, you can emphasise your education or training courses. What should you pay attention to when writing the 'Work Experience' section?
Given that this section of your CV will include a lot of information, you'll want to make sure that recruiters can skim through it and pick out the most important points quickly.
You'll also need to consider where you add the 'Work Experience' in your CV which will depend on your situation.
For South Africans, it's worth noting that different conventions apply: In the first step of the application process, you'll usually send only a brief profile which is a short, one page-version of your CV. The brief profile contains only essential information such as your personal information, education and previous employers.
Only upon request, you'll send a comprehensive CV which is the same as the CV we're discussing here.
You have a long employment history
In most cases, the 'Work Experience' section of the CV will come after your contact details and your personal statement.
Start with your most recent position and add details including the name of the employer and dates worked.
Include only relevant and recent jobs
If you've had several jobs over the course of your career, only list the positions that are relevant to the job you're applying for and omit any jobs more than 15 years old to avoid age discrimination.
You could explain any gaps in a cover letter or an interview.
Multiple jobs in the same company
If you've had multiple jobs in one company, you could choose to list them as separate positions or if they were similar in nature, you could stack all the positions together and then add an overall summary to describe your work experience in the company, e.g.
Content Specialist Jan 2015 - present
Editor Oct 2012 - Dec 2014
Writer Nov 2010 - Nov 2014
Wrote and published website articles for 20 different markets.
Developed a style guide for the company's brand voice in collaborating with the marketing and product teams.
You have little work experience
If you have little work experience or you've just left education, then you'll want to draw attention to courses you've taken at school, university or at other training providers.
In this case, the 'Education' section will be placed higher than the 'Work Experience' section in your CV.
Any courses you list should add value to your job application and help employers understand why you're a suitable candidate. Therefore, there's no need to refer to every course you've taken at university or school, unless it relates directly to the job you're applying for.
In the 'Work Experience' section of your CV, you could mention part-time jobs, internships and even volunteering activities if they helped you to develop transferable skills. For example, if you volunteered at your local community centre, you'll have picked up teamwork, communication and leadership skills.
Just make sure that you mention that it was a volunteering role to avoid misleading employers.
Focus on accomplishments
Many candidates simply list all their previous jobs along with their responsibilities and duties in the 'Work Experience' section. But these don't show prospective employers what you can do for them.
You'll stand a much better chance of impressing employers if you highlight the results you achieved in each position.
While many people confuse responsibilities with achievements, there is a difference: Responsibilities are routine tasks which you carry out in a job whereas achievements or accomplishments are actions that bring in benefits for your team or company.
The best way to think of an achievement is in three parts:
The task or activity
The skill you used
The quantifiable result or benefit of the task or activity
Here are some examples of achievements which you could use as a basis to describe your own
Solving a problem or a challenge
Developing an idea for the employer
Saving your team or employer money
Launching new products or initiatives
Increasing revenue or sales for the company
To quantify some of these:
Launched websites in 7 different languages and in 20 territories.
Achieved a 30% saving on expenses by revising the company's budget template.
Increased sales by 10% over a 3-month period.
Speak the company's language
Pay attention to the job titles that you mention in your CV. Positions that are comparable in terms of content can have different job titles. For example, one company is looking for a salesperson, while another company is looking for a sales employee.
Make sure you're speaking the company's language but adjusting any job titles so that they match those listed in the job description or on the company website.
Gaps in your CV
Nowadays, it's not unusual to have gaps in your CV. There are any number of reasons why you might have taken time away from the workplace: studying, sabbaticals, parental leave, redundancy or plain old unemployment.
If you've been in employment for a long time, there's no harm in omitting a few jobs to include only relevant positions. This will take care of any gaps in your CV.
Similarly, when stating the dates of your employment at each company, you need only mention the month and year of your tenure.
If there are still significant gaps in the 'Work Experience' section of your CV, you could include volunteering experience or any part-time jobs. Even if these are not directly relevant to the position you're applying for, they show employers that you used the time productively to pick up transferable skills.
You could also mention any personal reasons, for example, that you took time out to care for your children/parents or that you took a sabbatical to travel around the world.
You'll of course have the opportunity to elaborate further in your cover letter and interview(s) should the opportunity arise.
Consider using a CV builder
The 'Work Experience' section of your CV is the most important and largest section of your CV. As it contains so much information and can therefore be difficult to format, you could consider using an online CV builder which will take care of the format and the structure. It'll also be easier to make changes without upsetting the formatting of your CV.
Jobseeker allows you to create a CV in just a few steps. Simply choose from eight designs and you're good to go!