How to Mention Education on your CV
It's easy to only focus on your work experience in your CV, but it's also important to mention your qualifications as well as any training courses you've taken. For some professions, e.g. journalism, extensive training is preferred and employers will specify this in job descriptions as a way to sort out unqualified candidates. However, education is a broad concept and doesn't only include your secondary (school) or tertiary (university or college) education. Vocational or other training courses also fall into the education category. How do you mention your education on your CV and does it come before your work experience? We have the answers to your questions.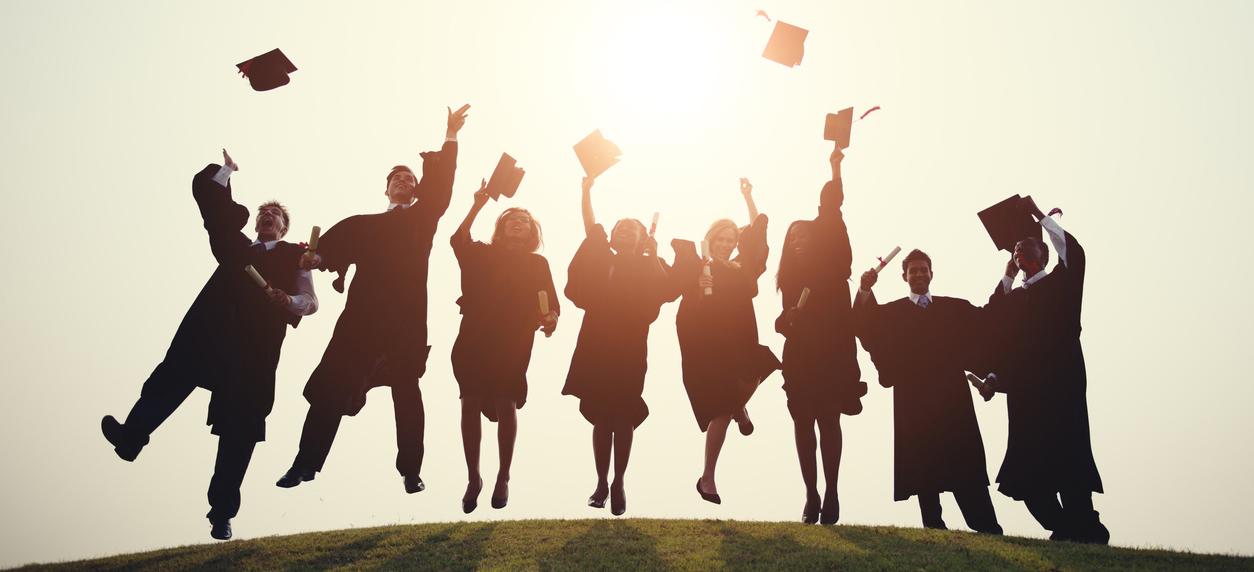 Work Experience or Education first?
There's no universal agreement as to whether the 'Work Experience' section or 'Education' section comes first in your CV. The answer very much depends on which career stage you're at and your level of experience.
Broadly speaking, if you have a lot of work experience under your belt, you'll want to draw attention to your career history and the skills you've acquired in various roles.
If, however, you have little work experience or are still studying, it makes sense to list your education first. You'll also want to prioritise your education if you're applying for an academic position.
Experienced professionals
At this stage of your career, your education is not as important as your work experience. However, this does not mean that you should not mention your degree.
Including your education in your CV demonstrates an interest in learning — a highly desirable trait in rapidly-evolving industries (technology, e-commerce, finance, etc.).
Unless you're applying for an academic position or a role where a professional qualification is essential (e.g. accounting), there's no need to list the course modules you've completed. When it comes to your school education, you also don't need to list the grades received for end-of-school exams unless you received the top grade in all subjects.
In fact, at this stage of your career, it's best to leave your secondary education off your CV altogether and to focus on your skills and accomplishments.
Stud
If you're still studying, you can indicate this in your CV and let employers know when you expect to complete the course(s). This avoids potential confusion regarding your availability to work and start dates.
If the modules you're studying are particularly relevant to the job you're interested in, you could go into detail on these so that employers understand how your course is relevant to the job description.
Graduates
If you've recently left education, your main focus will be your degree rather than any part-time jobs you have had. You don't need to list course modules, but doing so displays your knowledge and expertise to employers.
During your studies, you may have the opportunity to complete an internship or two. If this is the case, you can include it in the 'Work Experience' section of your CV and place this section above your education if the work experience is directly related to the role you're applying for.
School-leavers
If you've just left school, it makes sense to focus on your secondary school or college qualifications. While most entry-level roles won't require much direct work experience, employers will still expect pass grades at least in English and Maths.
Feel free to condense the subjects you studied and the grades you received into less detailed descriptions, if you studied a wide range of subjects. Better still, you may only want to include the subjects which are directly related to the position you're interested in.
Whichever subjects you decide to include, there's no need to list any subjects studied at primary school unless you are very young. And even then, you can draw attention to part-time jobs or volunteering experience to make up for the lack of work experience.
Professional courses
If you don't have the formal education required for the job, it's fine to include professional training courses, events or seminars. You can either include these in the 'Education' section of your CV or in a separate section 'Professional Development'.
Be sure to only include courses that are relevant, e.g. don't mention your pottery course if you're applying for a job as a mechanic.
No education or training
What if you haven't completed your education? Then, the best policy is to be honest about this in your CV and emphasise your work experience and practical skills as much as possible.
You can also focus on soft skills developed via hobbies and interests or volunteering activities. You can mention your soft skills in the 'Skills' section of your CV and in the 'Hobbies and Interests' or 'Volunteering' sections.
How to mention education on your CV
Similarly to the 'Work Experience' section of your CV, you need to list courses in reverse chronological order and include the following information:
Course or qualification name
Academic institution or training provider
Start and finish date
Grades and distinctions
Subjects and modules (only if you've recently left education or are applying for an academic position)
Each qualification should be listed on a separate line, e.g.
University of Sussex, Brighton, UK Oct 2000 - 2010
Joint French & German (BA Hons): 2:1
What employers look for in your education
How important your education is to prospective employers will very much depend on the position and the requirements of the job. For example, if you're applying for a managerial position, employers may require you to have an MBA (Master of Business Administration).
For certain professions (e.g. medical, finance), qualifications will be considered 'essential criteria or requirements' by employers. In such instances, you may need to place the 'Education' section higher than the 'Work Experience' section in your CV — directly after your personal statement or profile.
Avoid acronyms or abbreviations
While common abbreviations such as BA Hons (Bachelor of Arts with Honours) or PhD (Doctor of Philosophy) are universally understood by employers, there are some which may confusion, e.g. LLM (Master of Law).
Where doubt may arise, list the qualification in acronym form and write the full name in brackets.
Final tip: don't exaggerate qualifications!
It may be tempting to exaggerate qualifications in your CV, especially if you don't have the relevant work experience. However, lying on your CV is never a good idea and you will almost certainly be found out when employers ask to see proof of your qualifications.
In the worst case scenario, lying about qualifications to secure a highly-paid role could even constitute a criminal offence.