How to Write an Effective CV Objective
With your CV, you want to show recruiters and employers that your unique combination of skills, experience, personal traits and hobbies or interests make you the ideal candidate for the position. However, your CV is also an opportunity to share your goals and ambitions. Not only does this show that you think ahead, but answers the question 'Where do you see yourself in 5 years time?' which will inevitably come up in interview questions.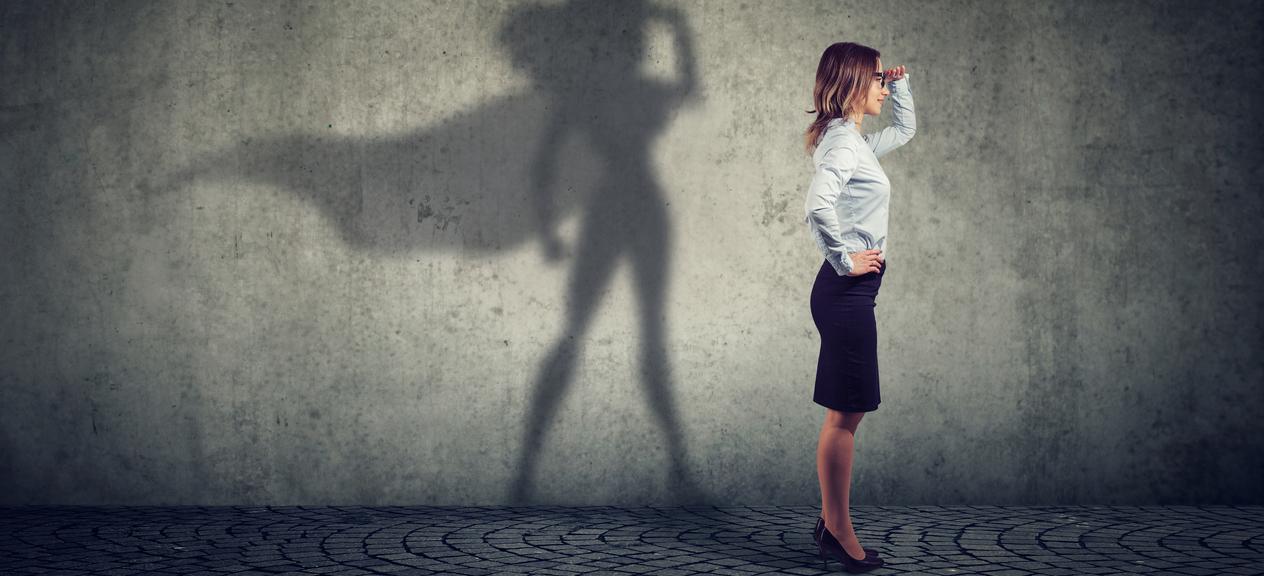 The way to share your career goals and plans is via the CV objective.
What is a CV objective?
A CV objective is a concise version of a personal statement which is a more holistic overview of your career history. In contrast, a CV objective, also known as a career objective, is a 1-2 line targeted statement that outlines your career goals and explains your suitability for the position. When well-written, it can set you apart from other candidates, especially if your goals and ambitions align with the position you're applying for.
Some recruiters consider CV objectives to be old-fashioned; however, they're a great way of grabbing a recruiter's attention if you've just left education or have little to no work experience.
When to include a CV objective
While a CV objective is a great way to communicate your career ambitions and your suitability for a role no matter your level of experience or background, there are a few instances where including a CV objective can be particularly beneficial:
You have little to no experience
If you're new to the job market or have little relevant experience for the job you're applying for, including a CV objective can help employers understand your career goals and how they align with the job opening.
If you're changing careers, you can use your CV objective to address this fact and to explain to employers your reasons for doing so. The CV objective is also an opportunity to reassure employers that you have the necessary skills and experience for the job opening.
On the other side of the coin, if you're applying for a more junior role than you're qualified for, a CV objective can help convince recruiters not to discard your CV if the reasons are fully explained.
You're moving to a new location
If you're applying for a job in another city or country, some employers may disqualify if they are exclusively looking for local candidates. In that case, you can state your intentions to relocate in the CV objective to alleviate concerns.
You're returning to work after a career break
If you're going back to work after a career break, whether due to unemployment, a sabbatical or parental leave, you can use your CV objective to highlight your skills and expertise while mentioning any training courses you may have taken. This shows employers that you have kept your skills up-to-date during your career break.
Where to put your CV objective
The best place to add your CV objective is at the top of your CV right after your contact details and CV title. As recruiters only spend a few seconds scanning CVs, a compelling CV objective may well persuade them to read further.
Make your career objective specific to the role
To write an effective CV objective, you'll need to tailor it to the job opening. You can do this by scanning the job description carefully for keywords in the title itself and in the main text. Including keywords in your CV objective not only helps emphasise relevant skills and experience for the position, but you also increase your chances of passing ATS pre-screening tests.
For example, if you're applying for an entry-level accounting position, you could write:
Seeking a junior accounting position to further develop my analytical skills and my knowledge of accounting and tax software.
Focus on 2-3 core skills
As your CV objective is intended to be quite short, you won't have a lot of space to go into detail about your skills and experience. To make sure that it's concise and to the point, it's a good idea to hone in on 2-3 core skills - again, this is where the job description can help.
For instance, if the job description calls for a customer support representative with language skills, product knowledge and with sales experience, you may not have the product knowledge as it's company-specific, but you can focus on your language skills and sales experience:
French- and German-speaking customer service professional with experience generating sales totalling X amount in the software industry.
Concentrate on what you have to offer the employer
Although your CV objective is intended for stating your career goals and ambitions, a trap that many jobseekers fall into, is making it all about them:
'I'm seeking a challenging role where I can develop my skills in….'
This kind of statement is not only vague but tells employers nothing about what you have to offer them. It's the equivalent of going to an interview and bringing up compensation and benefits before you've been offered the position.
In fact, you're far more likely to impress employers if you focus on what you have to offer them by highlighting relevant skills and experience:
'As a content marketing professional with experience in blog writing for the customer service sector, I am seeking a role to utilise my SEO skills.
Write in complete sentences
While your CV objective should be short, you'll still need to write in complete sentences. You don't want the first thing that recruiters will read to be a smattering of incoherent thoughts. For that reason, it's best to avoid bullet points or isolated words.
By taking the time to write a few well-thought-out sentences, you demonstrate that you have given your skills, experience and career goals careful consideration which makes it more likely that recruiters will too.