Resume Objectives: Examples, Definition, and Tips
A resume objective can be an excellent way to highlight how your skills and talents match up to those listed in a job description, while also outlining your professional goals and career ambitions.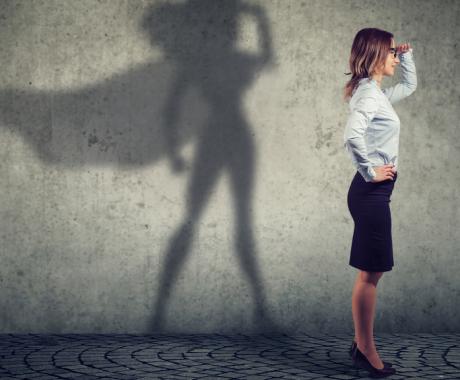 This article will cover what a resume objective is, when to include one, and how to write a strong objective statement. Plus, it'll provide some examples to help you get started crafting your own resume objective.
What is a Resume Objective?
A resume objective is a short overview of your professional goals, and it serves as an explanation of why you want the job that you are applying for. Objective statements are usually placed at the top of your resume, just under your header which contains your name and contact information.
Use your resume objective to showcase your transferable skills and demonstrate why you are a good fit for the position.
When to Include a Resume Objective
There are several instances where it specifically makes sense to include a resume objective over a different type of resume introduction (such as a resume summary). Below are some relevant objective examples:
No Professional Experience or Education
If you have never worked full-time or don't have any higher education, you can still write a compelling resume objective. Use this introduction to highlight your skills and traits that will make you a good fit for the job, and outline the value that you will provide for the employer.
Example of a resume objective with no experience:
"Motivated self-starter looking to apply stellar organizational and communication skills in a corporate setting. Seeking an administrative position with ABC Corporation to assist with budget management, office organization, and streamlining processes."
Student or Recent Graduate
If you are a student or recent graduate, chances are that you will not have much relevant professional experience to list on your resume. Use your resume objective to highlight your academic achievements and outline your career goals as you enter the professional world.
Student resume objective example:
"Senior chemistry student at XYZ University (current GPA: 3.8) seeking to join ABC Laboratories as a research assistant. Looking to leverage strong research and lab management skills gained through internships at DEF and TUV Laboratories and volunteer experience on campus."
Career Change
It can be difficult to make it clear on your resume that you are looking to make a career change to a new industry. Fortunately, you can outline this in your resume objective and show employers that you have transferable skills.
Career change resume objective example:
"Motivated retail associate with 2+ years experience at busy urban store looking to leverage strong work ethic and highly-rated customer service track record in a customer service representative position with XYZ Company."
Moving to a New Area
It can be confusing for a potential employer to read on your resume that your current address is in Los Angeles but you are applying for a position at their company in Las Vegas. If you are moving to a new area and applying for jobs there but do not yet have a new local address, make your intentions clear in your resume objective.
Example of resume objective for someone moving:
"Detail-oriented CPA currently in the process of relocating to Las Vegas. Looking to leverage 3+ years of experience and extensive knowledge of Quickbooks and other accounting programs in an accounts receivable position with ABC Company."
Seeking Advancement in Your Industry
You can also use your resume objective to make it clear that while you do not have experience with the exact position you are applying for, you have industry experience and are looking to advance your career. This is known as a career objective or career objective statement.
Example of resume career objective for seeking advancement:
"Passionate educator with 15 years experience teaching K-12, seeking to leverage leadership skills and school system expertise to serve as principal at JFK School. Eager to serve the community and generate positive change."
When Not to Include a Resume Objective
If you have at least some experience in your industry and none of the above situations apply to you, you'll likely want to use a resume summary rather than a resume objective. A resume summary concisely explains your current or most recent job title, your skills and achievements, and your relevant experience. As the name suggests, it essentially summarizes all the information on your resume in a couple of sentences. This makes it easy for hiring managers to see right away that you are a good fit for the position you are applying for.
Generally speaking, if there's something you want potential employers to know about you but you aren't sure how to make it clear through your work experience and education sections, use a resume objective as an explanation. Otherwise, opt for a resume summary for your introduction.
How to Write a Resume Objective
Here are some tips for how to write a successful resume objective:
Keep It Short
Most hiring managers are only going to spend about 7 seconds looking at your resume, so by keeping your resume objective short and to the point, you can catch their attention to make them stop and read the rest of your resume. Your resume objective does not have to be written in complete sentences - you can remove filler words like 'a,' 'the,' and 'of' and use powerful phrases over long, flowery sentences to get your point across.
Tailor It To Each Position
Tailor your resume objective to each position that you apply for. Always mention the exact position title and the company name in your resume objective, and use keywords and phrases to help your resume pass applicant tracking system (ATS) scans.
Expert Tip
Carefully read the job description to identify keywords that you can use in your resume objective. Look under the requirements section for skills and experience levels that you can highlight.
Start With Your Strongest Traits and Skills
If the job description has a laundry list of desired skills and abilities, don't try to cram them all into your resume objective. Pick a few of your strongest and most relevant traits and mention those, then work the rest into the remaining sections of your resume. Some relevant skills to include are:
interpersonal skills
communication skills
customer service skills
organizational skills
Mention Your Experience, Education, and/or Certifications
While you can go into more detail about your experience, education, and certifications later in your resume, you can briefly mention them in your resume objective. Remember, if the hiring manager only spends 7 seconds reading your resume, you want to make sure that it is impressive enough to pique their interest in that short period of time.
Mentioning these things in your resume objective can be especially valuable if the job description asks for a certain number of years of experience or a specific level of education. And, if you are a student or recent graduate, most of your accomplishments will likely be academic in nature, so it makes sense to touch on them throughout your resume.
Describe Your Career Goals
Finally, the main purpose of your resume objective is to outline your career goals and professional ambitions. Make it clear to potential employers how your goals align with the position at their company and that hiring you would be mutually beneficial.
Stick to short-term professional goals - there's no need to outline your entire life plan in your resume objective.
Industry-Based Resume Objective Examples
Here are some examples of resume objectives for various industries:
Administration Resume Objective Statement
"Analytical problem-solver seeking administrative position with ABC Company to assist with improving the workflow and efficiency of the office. Possess two years of experience working in an office setting, looking to leverage a detail-oriented mindset and strong work ethic."
Food Service Resume Objective Statement
"Friendly, attentive individual who thrives in a fast-paced environment, seeking an entry-level position with XYZ Restaurant. Experienced with customer service and basic food preparation."
Construction/General Labor Resume Objective Statement
"Reliable general laborer with experience in entry-level construction, job site cleanup, and basic math seeking a position with ABC Construction. Looking to leverage ability to lift and carry heavy objects, physical stamina, and strong work ethic to gain steady employment with opportunities for eventual growth."
Software Engineer Resume Objective Statement
"Recent graduate with BS in Software Engineering from XYZ University (GPA: 3.9) seeks position with ABC Software. Looking to apply experience gained from internship with XYZ Development, critical thinking skills, and design ability to create software that exceeds customer expectations."
Cashier Resume Objective Statement
"Honor student at XYZ High School (current GPA: 3.8) seeks cashier position with LMN Grocery that allows me to use my customer service and concessions experience to provide positive, efficient experiences for all customers."
Customer Service Resume Objective Statement
"Customer-oriented professional with a passion for delivering exceptional service, seeking a customer service representative position with XYZ Company. Dedicated to ensuring customer satisfaction through active listening, problem-solving, and effective communication skills."
Manager Resume Objective
"Results-driven manager with a proven track record of success in driving team performance and achieving business objectives, seeking a managerial role with ABC Corporation. Experienced in leading and motivating cross-functional teams, implementing process improvements, and fostering a collaborative work environment."
Project Manager Resume Objective
"Highly organized and detail-oriented project manager with a strong background in leading complex projects, seeking a challenging role with XYZ Consulting. Skilled in project planning, resource allocation, and stakeholder management to ensure timely delivery of projects and exceed client expectations."
Key Takeaways
Include a resume objective if you are new to the professional world, a student or recent graduate, making a career change, moving to a new area, or seeking advancement within your field. Include your strongest traits and accomplishments, the company name, your target position, and your short-term career goals. Keep your resume objective short and tailor it to each job opening.
Need help crafting the perfect resume? Check out Jobseeker's professional resume creation tool. You can enter all of your information and then switch between layouts, styles, fonts, resume templates and so forth with just a few clicks. Then download your resume instantly and get started applying for your dream job right away!