Including Your Address On Your CV
In the past, including your address in your CV was standard practice, as applications were sent by post and employers would reply accordingly. Nowadays, most applications are sent online, which begs the question: Do you still need to include your address on your CV? There are pros and cons that we'll discuss in this article.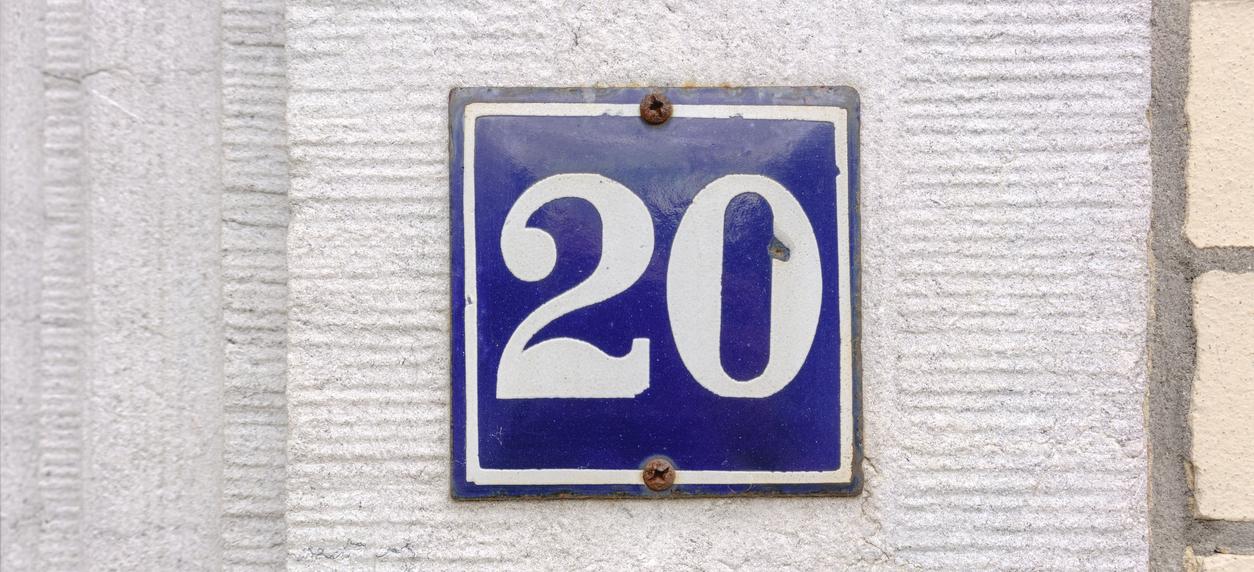 Most sample CVs that you can find online will show the full address including street, house number, and postcode. Many people also add their address without giving it a second thought.
However, in the Digital Age, there are growing concerns whether this practice is effective, or indeed safe.
Why you should include your address on your CV
There are a number of reasons why you should include your address on your CV:
Employers expect to see it
Including your address with your contact details in the top part of your CV is still standard practice. Therefore, many employers will expect to see your address there.
If you're applying for a role in traditional sectors such as finance, law, government, etc., it may not be a good idea to break with convention.
Your address can alleviate concerns about commuting
If you live locally, it can be beneficial to include your address as some employers give preference to local candidates, especially if they're looking to fill the position quickly.
Employers want to be sure that you'll make it to work on time; by including a local address, you let them know that commuting won't be a problem.
Your salary depends on your location
Very often, salaries are based on the cost of living in certain areas; for example, a candidate in London will usually be offered a higher salary than one based in Manchester because expenses are higher in London.
While this may seem unfair, this is standard practice and a lot of employers will require details of your location before they make you an offer.
Including your address establishes trust with employers and lets them know that you're not constantly on the move. The last thing an employer wants is to go through the expense of hiring you, only for you to decide that you'll be moving on, after a couple of months.
It allows employers to perform background checks
For many jobs, employers need to conduct background checks to check whether you have criminal convictions or whether have lived in the same place continuously for a certain number of years.
By withholding your address, a background check becomes more difficult and you may not be able to proceed in the application process.
It clears up confusion on previous positions
If you've moved around a lot and/or had several jobs, including your current address can clear up confusion as to where you're currently located.
When adding your address to your CV, you have two options: include your complete mailing address, which comprises the street address, city, state, and zip code, or simply mention the city and state. To ensure clarity, it is advisable to spell out the state name in full if the postal abbreviation could be easily mistaken for another.
EXPERT TIP
Most job boards let you set up alerts to be notified of new jobs. When uploading your CV, if you don't include your address or a location, you'll miss out on opportunities in your (desired) area unless you check the job board every day.
When to leave your address off your CV
Equally, there are a number of reasons why it might be beneficial to leave your address off your CV:
If you have security concerns
For privacy reasons, would you prefer not to have an employer or recruiter know your exact address? What if you don't want your address to be public because you never know where your CV will end up and what will happen to it?
In principle, you don't have to worry about that, because of the General Data Protection Regulation (GDPR), which came into force on 25 May 2018. Under this law, an employer is obliged to destroy (e-mail) or return (post) an applicant's CV and cover letter within a month of sourcing their details.
However, it's understandable to have concerns if you're using a job board or a job site as your data could be intercepted by a hacker or an identity thief.
If you're applying via a third-party site
If you're applying on a site other than the company's website or a reputable job board (Indeed, Glassdoor, LinkedIn, etc.), it may not be a good idea to include your address, in case the information falls into the wrong hands.
Your commute may deter employers
If you don't live in the same city as the job you're applying for, you may be automatically rejected on the grounds that you're not a local candidate or the commute might be too far. In fact, some employers set their ATS (Applicant Tracking Systems) to filter out candidates this way, especially if they expect large volumes of applications.
You could be subject to economic profiling
When you send your CV, your personal details are usually stored in a database. If an employer decides to run a Google check on your address, they can see details such as your area's socioeconomic status. If you live in an area where living costs are relatively low, the employer may offer you a lower salary based on expected living expenses and not one based on your worth.
You lack space in your CV
As a rule of thumb, your CV should take up no more than 2 A4 pages. As the contact details section can get quite crowded with your name, e-mail address, phone number, LinkedIn address and the URL to your website or portfolio (if applicable), you may want to save on space.
It's also worth bearing in mind that you'll need to provide your full address, later down the line to the HR department, once you've been made a job offer.
How to write your address on your CV
There's not much space on your CV to add a lot of information. Therefore, if you choose to include your address, it's best to keep it it 1-2 lines, as follows:
950 St. George's Road, Wales, ES 23A
or:
950 St. George's Road,
Wales, ES 23A
Don't use up unnecessary space on your CV by writing your address on 3 lines:
950 St. George's Road,
Wales,
ES 23A
Also, there's no need to place the word 'Address' in front of your address - most employers are intelligent people and will recognise an address when they see it.
If you're concerned about privacy and don't want to reveal your full address in the early stages of the interview process, you could always just state the city you live in and the country (if you're applying internationally). That way, recruiters and employers will know whether you're local or whether you'll have a longer commute.
If you intend to move
If you intend to relocate to another city or country (or even within the same city), it can be difficult to know what address to put on your CV.
What about if you're living with your parents or a friend? You could indicate that your address is temporary and you will be relocating, as follows:
950 St. George's Road,
Wales, ES 23A
Living in London as of 03-2021
Or that you're about to relocate
950 St. George's Road,
Wales, ES 23A
In the process of moving
Lying about your home address
Don't lie on your CV! If you are looking for work in one town, don't say you live in another location to get the job.
You may be able to get an invitation for an interview that way, but the employer will eventually find out. Once you're hired, you'll need to provide your home address for the contract and payroll administration for the tax authorities. Therefore, honesty is the best policy.