Your CV Checklist - Everything You Need to Check
You only have one chance to make a first impression. With the average job attracting 250 candidates, and recruiters spending mere seconds scanning CVs, all it takes is a small mistake for your CV to be rejected. Therefore, it's essential that you check your CV carefully before dashing off applications. Have you included everything you need to? Is everything factually correct? And is your CV well laid out? Those are the most important questions to ask yourself. We've prepared a handy checklist for you to make sure you don't overlook anything.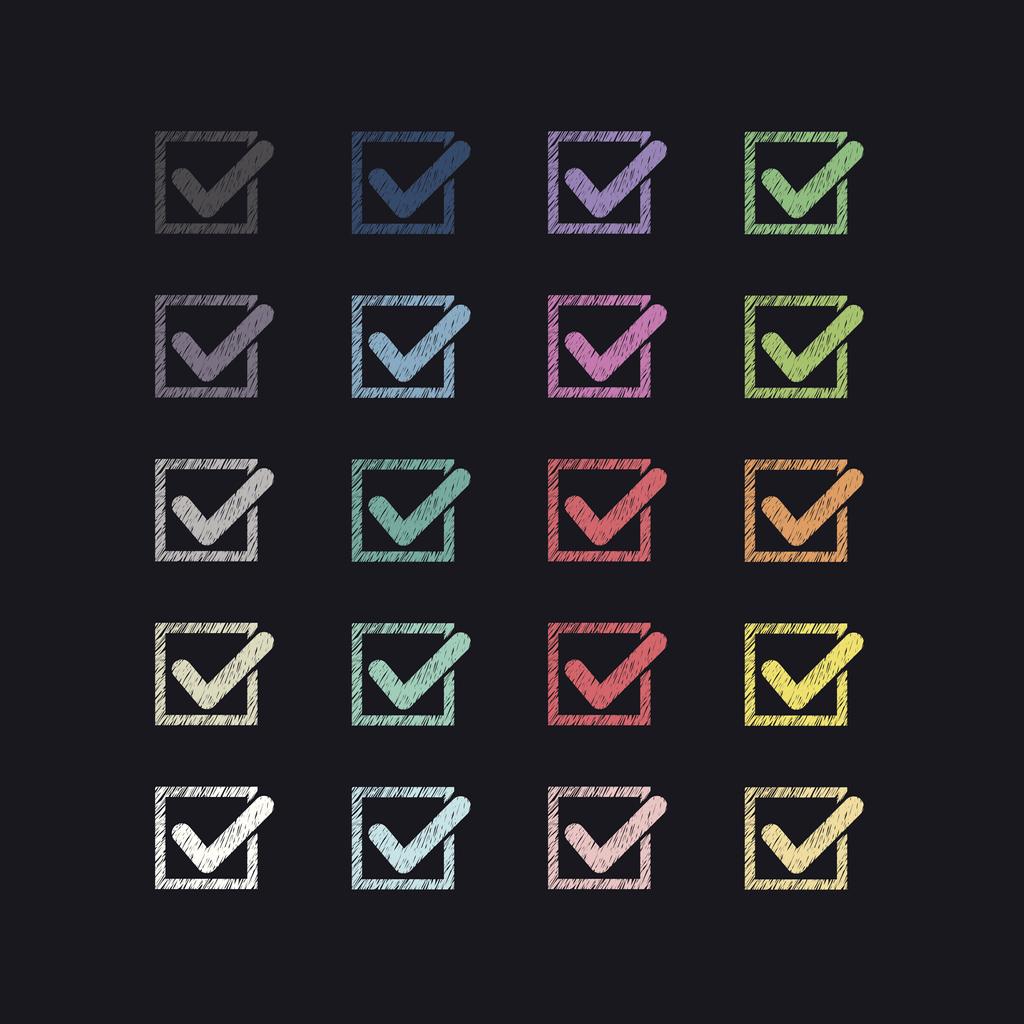 Here's an overview of the most important sections to include in your CV and the points you need to consider:
Personal details
Are your contact details listed correctly, so that the employer or recruiter can easily email, call or write you? Your mailing address, e-mail address and telephone number should not be missing from your CV.
Are you using an email address that is business and professional enough? An email address that is 'funny' is generally not appreciated in job applications. Keep it simple with an email address that includes your name and surname: john.smith@gmail.com.
Are you applying for a position where it's important to have a driving licence ? Make sure that you mention this and include driving licence categories.
Are you including a photo on your CV? While not strictly necessary, if you include one, make sure that it's a professional headshot rather than a selfie. If you're in South Africa, you may need to include information such as your identity number; however, it's best to check with the employer first.
Have you added any social media profiles (Linkedin) to your CV and checked the privacy settings for any (Facebook, Instagram) you don't want to be visible to employers? If you can clean up your profiles, even better.
Work experience
Have you included all relevant positions? What about side hustles, freelancing activities or part-time jobs? These all count as relevant work experience.
Have you emphasised your skills and accomplishments, rather than your duties and responsibilities? Use action verbs to make your successes more impactful.
Education
Have you listed your most recent qualifications first?
What about achievements (grants, prizes) and projects (graduation thesis) that you've worked on. Include the outcomes achieved for each project.
When applying for a job abroad: Have you applied for certificate or diploma supplements so that it is clear to foreign employers what level you've attained? In many countries, you can get your qualifications officially recognised.
Does the explanation of your courses show that you have skills that are relevant to the position?
Skills and competencies
Have you listed skills from the job description and provided examples of how you developed these skills? Besides your work experience, you could draw on situations from volunteering activities, hobbies, interests or your home life.
Have you included a compelling personal profile or statement to highlight your skills and expertise? Alternatively, you could add them to a separate 'Skills' section.
If you speak a foreign language or two, feel free to mention them, but only if you can speak them at a professional level.
Have you included a mix of hard skills (job or industry-specific skills) and soft skills (personal qualities or transferable skills such as leadership, effective communication, etc.)?
Extras
Have you taken part in any additional activities that provide proof of your skills? These could include volunteering, hobbies, extra-curricular activities (if you're in education or have recently left it), training/courses or professional affiliations/memberships. All these show employers that you're committed to your personal development and learning.
References
Have you listed references on your CV? You only need do this if the employer explicitly asks for them.
It's much more common for employers to ask for references at a later stage. You could state 'References available on request', but this is normally unnecessary and a waste of much-needed space.
Have you requested permission from your referees and prepared them with relevant points you want them to mention (the projects you worked on together as well as any results achieved)?
General
Have you placed the most important information first in your CV? For instance, if you're a recent graduate, you'll want to draw attention to your education. If you're a seasoned professional, however, the focus should be on your work experience.
Do your section headings clearly show what information the sections contain? It's a good idea to use bold for headings and italics for sub-headings to make them stand out.
Does your CV follow a consistent order? Both your work experience and your education should be listed in reverse chronological order.
Have you selected the most appropriate CV to showcase your experience? A reverse chronological CV is best suited for highlighting career progression; a functional or skills-based CV is ideal for de-emphasising work experience; and a combination/hybrid CV is great for showcasing your career accomplishments and your career history.
Is the CV sufficiently tailored to the position you're applying for? Spend time reading through the job description and pick out keywords and phrases, which you can sprinkle throughout your CV.
Have you checked your CV for spelling, grammar and the appropriate wording?
Have you left enough white space between sections and used appropriate fonts and font sizes? It's a good idea to print your CV to check its readability.
Does your CV have a consistent and professional layout? Is the same font and colour (preferably neutral) used everywhere and is the text formatted in a way that's easy to read (left-aligned).
Have you made a PDF of your CV so that the formatting is preserved?
EXPERT TIP
According to Career Addict, the number 1 reason CVs are rejected is because they don't make it past the ATS. Using the right keywords, sticking to a standard layout and using clear section headings can all help you make it through to the next round.
Final check for your CV
When you've spent a lot of time crafting your CV, it can be easy to overlook formatting, spelling or grammatical errors. That's why it's a good idea to get a friend, family member or colleague to look over your CV, as quite often, a fresh pair of eyes is able to spot something that you have missed.
Once you're sure that your CV is the best it can be, you're ready to land that job! Best of luck!