Submitting a Resume: Is a Doc or PDF File Better?
You've found your dream job posting, carefully crafted your resume, and are now ready to save the document so you can submit it. But the question remains: should you save your resume as a Word Document or a PDF file? The last thing you want to do is accidentally send the hiring manager an unopenable or illegible resume and get automatically overlooked for the position.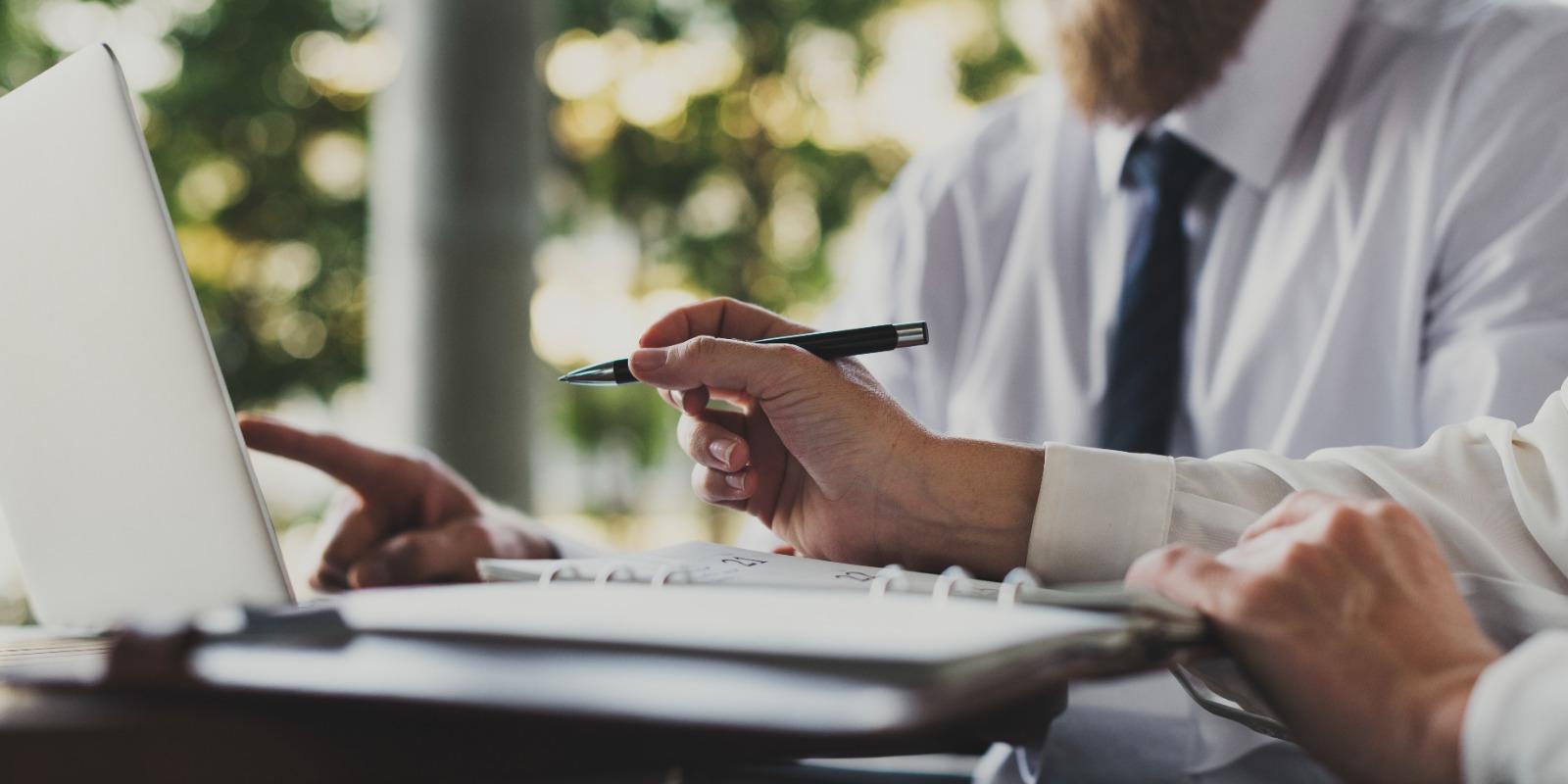 This article will cover the pros and cons of both Doc and PDF resume formats and help you decide which file type to use for your specific job search situation. There are multiple possible resume formats as outlined below, but Word Docs and PDFs are by far the most popular and effective options in almost all cases.
Follow Instructions
Of course, if the job posting includes specific instructions about which resume file type to submit, you should always follow those directions. Read the entire listing carefully to see if the employer mentions a preference.
Some employers may include a resume file type preference as a screening technique for reading comprehension, attention to detail, and whether applicants can follow instructions. If they ask for a PDF and someone submits a Doc, the employer may immediately skip over that application entirely.
However, not all employers will specify what file type they want. If that's the case, the format you use is up to you. Read on for the pros and cons of each.
Submitting Your Resume as a PDF
Portable document format (PDF) files are primarily meant for viewing rather than editing - they are essentially an image of the document, so you know it will look the same for anyone that opens it. That means that your careful formatting and layout will remain intact, and a PDF can be opened and viewed on the vast majority of operating systems and browsers.
PDFs are not as easy to edit as Word Docs, which is good in the sense that your resume won't become accidentally changed or corrupted as it changes hands, but it also means that employers and recruiters will have a harder time making notes, highlighting key components, or suggesting changes.
PDFs are also lockable, so be sure not to inadvertently lock your resume PDF. If that happens, employers will be asked for a password when they try to open the file and they'll likely skip to the next applicant.
If an employer asks you to submit your resume by attaching it to an email or uploading it to their online application site, a PDF is a good choice to preserve formatting.
Submitting Your Resume as a Doc
Word Documents, on the other hand, are easier to edit and are generally preferred by most employers. They can be opened by many programs, and employers can highlight and otherwise mark up your resume as they read it.
However, the disadvantages of Docs include that they may look different if the potential employer has a different version of Microsoft Word than you. In most cases, this only causes slight variations in format, font, or colors, but in some cases it can cause catastrophic jumbling of the document. But, unless you or the employer are using a very old version of the program, you likely won't have a problem.
It's also more difficult to create a resume in Microsoft Word than it is to use other resume creation tools. Fortunately, many tools allow you to download or save your resume as a Doc format even if you don't use Word to create it.
Especially if you'll be sending your resume to friends or family for feedback or if you plan to apply for jobs through a recruiter, opt for a Doc file.
Doc versus Docx Files
Docx files are simply the later iteration of Doc files that are used by Microsoft Word 2007 and all newer versions. Both Doc and Docx files are often referred to collectively as Doc files, so if the job listing asks for a Doc and your newer version of Word gives you a Docx, don't worry - your Docx is just a newer, more efficient Doc. Unless the employer is using a version of Microsoft Word from earlier than 2007 (which is highly unlikely), your Docx resume will work just fine.
Expert Tip
Whether you choose to submit your resume as a PDF or a Doc, be sure to clearly name the file something like 'firstname-lastname-resume.' This allows recruiters and employers to easily search for your resume within their databases and it looks the most professional.
Other Possible Resume File Formats
While you may choose to create your resume in other programs that create their own file type like Photoshop, InDesign, Pages, and so forth, you should always convert it to a Doc or a PDF before you submit it with a job application - except, of course, if the employer has asked for a specific file type from one of those programs. Otherwise, you run the risk of sending a file that's unopenable because the recipient doesn't have the necessary software.
Applicant Tracking Systems
The vast majority of companies now use applicant tracking system (ATS) software like Lever, Greenhouse, or Taleo to manage job applications and screen resumes as they come in. Only resumes that pass this initial screening are sent on to the hiring manager.
In the past, some ATS software had trouble reading PDFs, so it was highly recommended to submit your resume as a Word Doc. However, in the last five years or so, the technology has improved immensely and PDFs can be read just as easily as Docs.
Converting Your Resume From Doc to PDF and Vice Versa
If you need to change the file type of your resume, there are several easy and free ways to do so. If you have created your resume in Microsoft Word and want to download a PDF version, click File > Export > Create PDF/XPS.
If you have a Google Doc and need a PDF, you can either select File > Download > PDF Document or File > Print > Select Save as PDF under Destination.
Converting a PDF to a Doc is slightly more difficult, but can be done if you have Adobe Acrobat on your computer or by using a free online PDF to Docx converter tool. However, be aware that the process of converting a PDF to a Doc can potentially damage the layout and format of the file. Double check the integrity of the file after conversion, and make any necessary changes before submitting it.
Key Takeaways
PDFs and Word Docs are the two best file types to use for submitting your resume, and unless the employer specifies a preference, either one will generally work. However, submitting your resume as a PDF will ensure that your formatting won't budge and that the document will look attractive and be legible for anyone who opens it.
If you need help creating your resume, check out Jobseeker's easy resume creation tool. Simply enter your details and work history and then you can switch effortlessly and instantly between formats, fonts, and color schemes before downloading your polished resume to use right away!