How to Write a General Resume
Creating a general resume can be helpful as it can serve as a master list that you can then narrow down and tailor to each job that you apply for. Especially if you are applying for a wide variety of positions, it's useful to have all of your details in one place so you can easily select which of your skills and past positions are most relevant.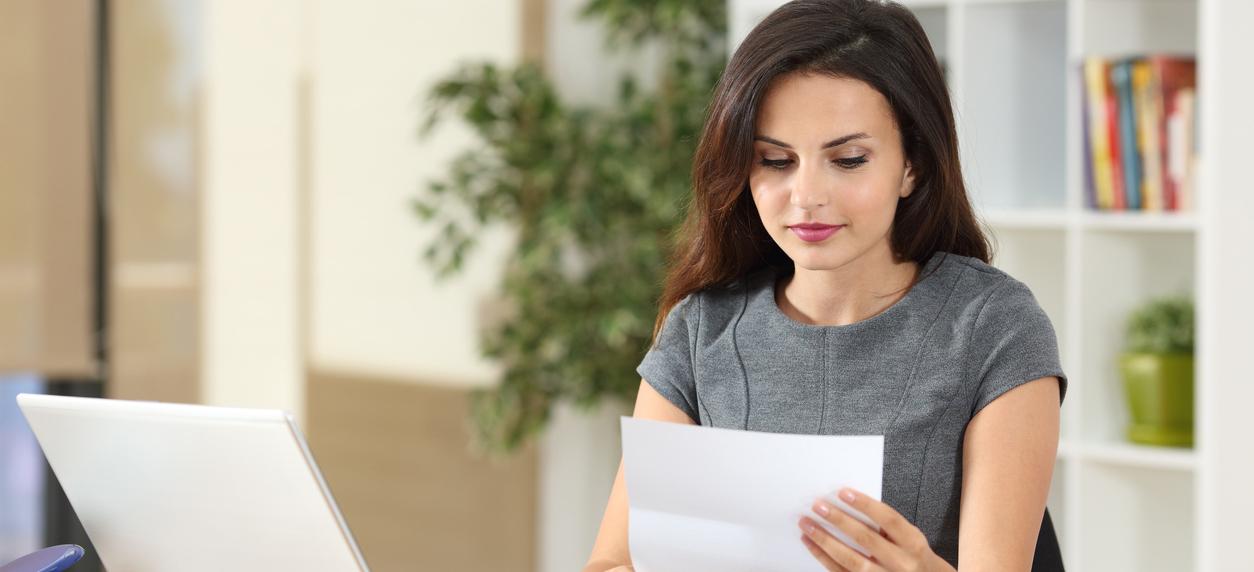 This article will cover what a general resume is, how to create one, and why it's important to tailor your general resume to each position that you apply for.
What is a General Resume?
A general resume is essentially a master list of all of your skills, past positions, and qualifications. Putting together a general resume can speed up the process of tailoring your resume to each job that you apply for, since you can just pick and choose from your master list instead of having to recall all of the details each time.
Your general resume will likely be far longer than the standard one page, but you'll trim it down for each application to include only the most relevant details.
Sections To Include in Your General Resume
When writing your general resume, include all possible sections that you have data for. While you might not use them all when you actually submit your resume, it's convenient to have all of your details ready at your fingertips. Make sure to include the following sections:
Resume Header
Your resume header should contain your full name, your phone number, your email address, your LinkedIn URL, links to your online portfolio/professional website/other social media as applicable, and your mailing address (or at least your city and state). Your header likely won't change much (if at all) for each job that you apply for. Keep in mind that there is a difference between a resume headline and the header.
Resume Summary or Objective
If you have at least some experience in the industry that you are applying to, use a resume summary to briefly highlight your skills and experience and catch the hiring manager's attention. Or, if you are a student, recent graduate, or making a career change, opt for a resume objective to outline your transferable skills and career goals.
While you will likely want to tweak your summary or objective for each job, it can be helpful to have a basic version to start with.
To create a compelling resume summary, include the following elements:
Start with a relevant adjective (such as results-driven, reliable, detail-oriented, etc.)
Mention your current job title, using the same language as the majority of job postings
Include how many years of experience you have
Mention the company's name and the position you are applying for (obviously this will need to be filled in for each application individually, but you can leave a placeholder in your general resume to remind you to do so)
Briefly outline what you intend to do for the potential employer (grow sales, provide excellent customer service, etc.)
Highlight your top 2-3 skills or achievements
For a resume objective, mention your transferable skills, qualifications, short term career goals, and how your goals align with what the company needs.
Expert Tip
If you are having trouble writing a compelling resume summary or objective, you may wish to save it for last - narrow down all the other sections of your resume for the specific job application that you are working on, and then sum up everything you've included afterwards.
Work Experience
One of the most important things that a potential employer is likely to look for on your resume is your past work experience, and specifically whether you have held any positions that are similar to the one that you are applying for. So, when compiling your general resume, include every position that you have held in the last 15 years as you never know which positions you may be able to leverage in your application.
List your jobs in reverse chronological order, starting with your current or most recent position and working backwards from there. For each one, include your job title, the name and location of the company, the dates that you worked there, and 3-5 bullet points that outline your duties but focus more heavily on your achievements in that position. Use numbers and data to back up your accomplishments whenever possible.
Education
Include all of your higher education degrees, listed in reverse chronological order as well. For each one, include the title of your degree, majors and minors, the university name and location, and the year that you graduated or completed your degree.
If you have earned an Associate's degree or higher, you don't need to include your high school information. However, if you are currently in high school or college or your highest level of education is high school or equivalent, you can include your high school information.
If you are a student or recent graduate and don't have a lot of work experience to outline, you may opt to include additional education details like your GPA (if it's above a 3.5), honors and awards, relevant coursework, extracurricular activities, and so forth.
Skills
Next, make a complete list of all your skills, including hard skills, soft skills, and technical skills. This might mean you have 20+ skills listed but remember, this is a master list and you will narrow it down to only your most relevant skills when you actually submit your targeted resume.
Optional Resume Sections
Finally, create optional resume sections that you can include when applicable, such as hobbies and interests, volunteer work, languages, certifications, licenses, publications, awards, and so forth. Having all of this information assembled ahead of time makes it much easier to include relevant details for each position that you apply for.
Why You Should Never Submit Your General Resume As-Is
While it may be tempting to create a generic general resume that you can submit for almost any position, it will actually hurt your chances of getting hired. In fact, more than half of hiring managers have indicated in surveys that they will immediately reject a generic resume that's not customized to the position. So, taking the time to tailor your general resume to each position is well worth it. It shows employers that you are serious about the job application process, read the job posting carefully, and took the time to gear your resume specifically to their job opening.
Key Takeaways
Creating a general resume is a helpful step that makes it easier to create targeted, customized resumes for each position that you apply for. With a master list of all of your skills, experience, and achievements, you can quickly skim through and select the most relevant and impactful details to include. Your general resume will likely be at least a few pages long, allowing you to narrow it down to create a laser-focused single-page resume that's tailored to the job you're applying for.
Not sure how to turn your general resume into a polished, ready-to-submit resume? Consider using Jobseeker's resume creation tool, which allows you to enter in your details and then easily try out different formats, styles, color schemes, and more. Then download your resume instantly and submit it!