Creating a Master or General CV
To impress recruiters and employers and land interviews, you'll need a standout CV that shows exactly why you're the perfect person for the job. However, to do this, it's advisable to create a basic or master CV which you can draw on for every new application. Once you know what you need to be including in your CV, you can tweak it to your heart's desire.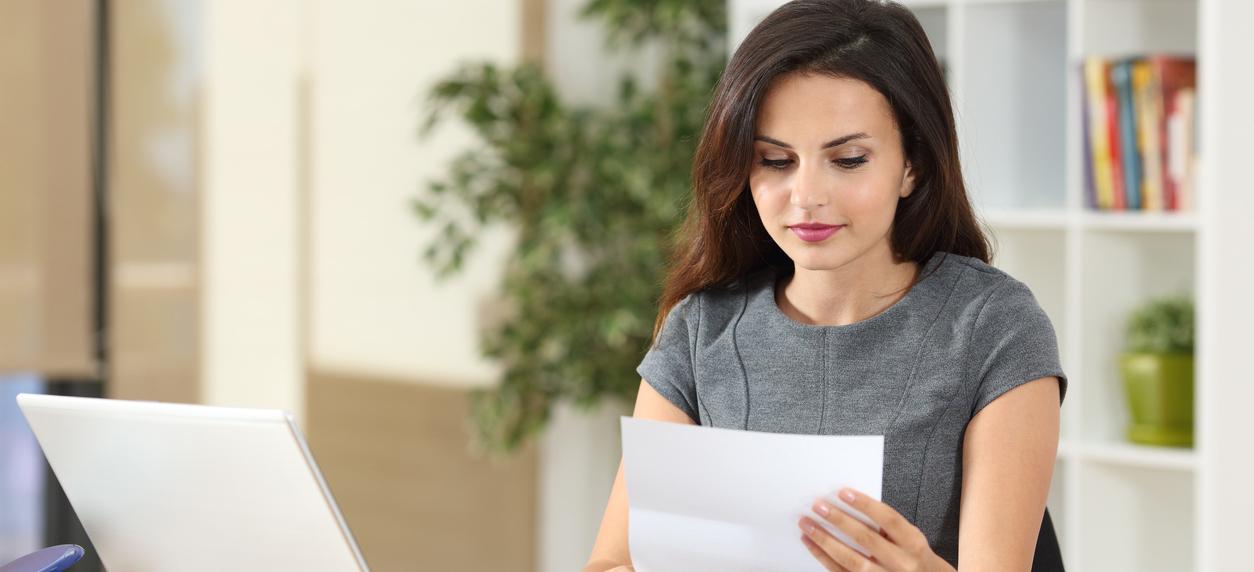 There's no denying that tailoring your CV takes time and effort. What's more, information can get lost in the process as you add and remove points to suit each application. That's why it's sensible to create a master CV which is essentially a comprehensive document that lists your entire work history, education and skills. From this CV, you can select relevant elements to create a tailored CV.
Of course, this CV is for your eyes only. Read on to find out more about the sections to include and how to tailor your CV.
The basic elements of a CV
An effective CV addresses the requirements listed in the job description and draws attention to relevant skills and achievements. That said, there are elements that are universal to every CV:
Include your name, address, e-mail address and phone number so that recruiters and employers can easily contact you. You may also want to include your Linkedin URL and the link to your website portfolio if you have one.
For South Africans, additional information such as your identity number may be required; include this in your master CV and add/remove as required for each application.
Expert tip:
Include a professional e-mail address in your contact details. According to research, a staggering 76% of CVs are rejected by recruiters if they include an unprofessional e-mail address. Your e-mail address should preferably include your first and last name and not include anything that might be considered funny, flirtatious or suggestive.
In this section, list every job you've held, in reverse chronological order, including part-time and voluntary positions. Add company names, job titles, start and end dates as well your responsibilities and achievements in each role.
Again in reverse chronological order, list your academic qualifications including the name of the course, start and end date, level and purpose of the course, and any modules of interest.
For the skills section, it is a good idea to create a list of all the skills you have (hard skills as well as soft skills), and write down examples of each. That way you can select the ones that apply to the vacancy when creating your targeted CV.
In the same way as in your work experience section, include company names, start and end dates, all duties, responsibilities, and achievements. However, leave out mundane activities such as fetching coffee or photocopying.
Training/courses/professional affiliations
Include any professional development courses you've taken and/or your professional affiliations. Even if you think that the course may not be relevant, include it anyway as you never know when it might be useful.
Hobbies and interests / extra-curricular activities
Many employers like to see your hobbies, interests or extra-curricular activities on your CV. This is because such activities demonstrate skills such as leadership, communication and teamwork. List any activity you take part in, whether it's baking, pottery or coaching football teams.
References
In this section, gather details of professional contacts who can vouch for you and your work. Having everything in one place saves you having to look up addresses or to find phone numbers when you have to provide references within tight deadlines.
Easily tailor your CV
Once you've created your master CV, you can tailor your CV to each job you're applying for, as required. You could add or remove sections as well as re-arrange them so that recruiters can immediately see your suitability for the role.
You could even use the basic elements of your CV to create different types of CVs, depending on your needs:
Each type of CV has its advantages and disadvantages:
A chronological CV presents your work experience and education in date order, starting with the most recent work experience first.
For seasoned professionals with an extensive career history, chronological CVs can be an effective way to show recruiters and employers your career progression and the skills and experiences that led you to each role.
For new entrants to the job market, a chronological CV also works: as you're likely to have little to no work experience, employers will be interested in your education.
This format is a mixture of a chronological and skills-based CV, which lists your work experience and education in reverse chronological order as well as highlighting your skills and competencies.
This CV works best if you have worked in a wide range of roles and industries and want to tie together the skills you picked up along the way. This can be particularly beneficial if you're changing careers.
Functional or skills-based CV
A functional or skills-based CV is a format which places the focus on your skills, knowledge and expertise. This type of CV is organised by your skills and then your work experience and your education.
Skills-based CVs tend to be favoured by candidates who lack relevant experience or have gaps in their CVs. While there are all sorts of legitimate reasons why you may have a gap in your CV (sabbatical, parental leave, unemployment), there are still a few employers who find gaps worrying.
By emphasising your skills and abilities, you draw attention away from the timeline of your work history.
Consider using a CV builder
With so many different sections to consider, the thought of writing your own CV can seem overwhelming. That's why it can be helpful to use a CV builder such as Jobseeker.
In our CV builder, you can save different versions of your CV and update them, as needed. That way, you can be sure that software updates or computer crashes won't make you lose your work.
Templates also make it easy to rearrange and restructure sections without having to spend hours on the format and layout.