How to Write an Effective Student or Graduate CV
Are you looking for a part-time job, an internship or your first 'real' job? As a student or pupil, you often do not have that much work experience and therefore creating a CV can be challenging. Yet, that needn't stop you from creating a CV that makes you stand out from the crowd.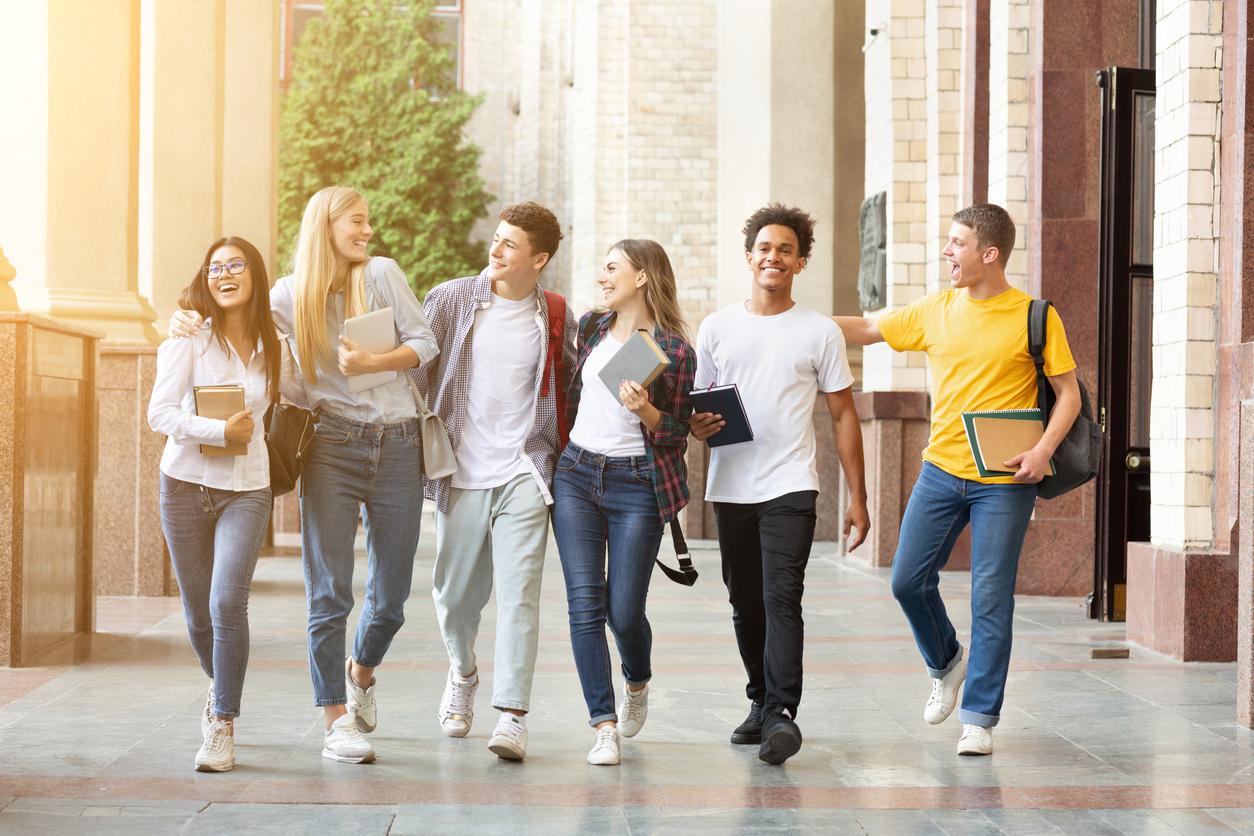 Whichever job you're applying for, you face a lot of competition from experienced candidates. However, having a strong CV can put you on a level footing and get you noticed. How can you do this? By drawing attention to your education, skills, extra-curricular activities, internships and anything else that can help highlight your value.
Include a personal profile or personal statement
As you'll have little to no work experience, including a personal statement is a must for selling your educational achievements and transferable skills.
The purpose is to catch the reader's attention with a compelling 3-5 sentence statement so that they'll want to read the rest of your CV.
Try to answer the following questions when composing your personal statement:
What are you good at?
What are your ambitions?
Where does your passion lie?
What are you looking for in a new job or internship?
What makes you unique?
Demonstrate your knowledge
As a student or a recent graduate, your education will be of most interest to employers. Rather than simply listing the courses you took alongside dates, you can expand this section to include relevant subjects, coursework and projects to demonstrate your knowledge.
Did you take part in a special project? Describe the assignment, the role and the outcome(s) achieved. If you achieved above average grades, you can also mention these; however, employers will only be interested in final grades rather than the grades you received for every course.
Only include your most recent degree(s) or qualifications and leave out secondary or primary school qualifications.
Include part-time jobs
It's fine to include part-time jobs in the 'Work Experience' section of your CV, but it's important to describe them in a way that highlights your skills. For example, if you spent weekends at the local supermarket serving customers, it shows that you're customer service-oriented, you have bookkeeping skills and you're good with people.
If you worked as a waitress in a restaurant, you can say that you have experience in catering and you're able to work in fast-paced, high-pressure environments. And if you temped as a call agent, you're able to meet/exceed targets and know how to win people over.
Relevant internships also fall under work experience
Have you completed an internship before either as a student or as a pupil? Add this to your work experience and state that it is an internship.
Even if the internship was unpaid, it demonstrates that you have practical experience of the working world. Make sure you include activities of value such as social media management, writing newsletters, creating presentations, etc. instead of filler activities such as fetching coffee or photocopying even if they were part of your responsibilities.
Emphasise your skills
Adding a 'Skills' section can help employers to clearly see which skills you have. While hard skills demonstrate technical expertise and practical experience, soft skills display personal qualities and character traits such as e.g. adaptability or emotional intelligence.
Include a mix of these as both types of skills are necessary for most jobs.
Highlight your extra-curricular activities
You won't be the only student in your study program looking for an internship, part-time job or a job after graduation. How can you stand out from yourself from your fellow students? By drawing attention to your extra-curricular activities.
Extra-curricular activities can demonstrate a wide variety of skills. For example, if you played sports, it shows that you're able to work in a team and that you're committed to improving your skills as most sports require regular attendance and practice.
What about if you were a member of a student association or committee? This could include anything from chairing the debate committee to belonging to the drama club. Being part of any club or organisation demonstrates communication skills, teamwork and ability to take responsibility.
Show a bit of personality
While optional, your hobbies and interests can give employers a glimpse into your personality and help them decide whether you would be a good fit for their team or company.
Socialising with friends or going to the cinema is probably not worth mentioning, but running, for instance, shows discipline and motivation. If you paint or write in your spare time, you're clearly creative, which is great if you're applying for any kind of marketing role.
Opt for a skills-based CV
In the absence of work experience, you can also choose to shift the focus of your CV from previous work experience to your skills and qualities with a functional or skills-based CV. This shows what you can do instead of what you have done.
What are you good at? Why are you good at that? By putting your strengths, specific knowledge and skills in the spotlight, you demonstrate exactly why you're the perfect candidate for the job.
References
If you have the space, you can add one or two references to back up your credentials. However, bearing in mind that a CV is usually only 2 A4 pages long, it's fine to give this section a miss or to write 'References available upon request'.
Final tip
While your CV may look a little 'empty' because of your lack of work experience, don't be tempted to bulk out your CV by including details of every course you've ever taken or every result you've achieved.
Staying concise and only including relevant information will ensure that your CV doesn't land in the reject pile.
EXPERT TIP
This goes without saying but your email address speaks volumes about your image. While amyloveskitties@hotmail.co.uk will amuse your friends, it won't impress employers. To be on the safe side, stick to email addresses that use a variation of your name and first name: amy.smith@gmail.com, a.smith@gmail.com, etc.