Common Words and Phrases On Your CV
When it comes to your CV, it's not just what you say but how you say something. You want to present yourself, your skills, expertise and accomplishments in the best possible light which means paying attention to the words you use. Most recruiters will have sorted through hundreds of CVs, so the last thing they want to read is another CV where the candidate states they are 'motivated', 'hard-working' or 'have good attention to detail'. Which words and phrases should you use and which should you avoid to make sure that your CV doesn't get tossed into the rejection pile?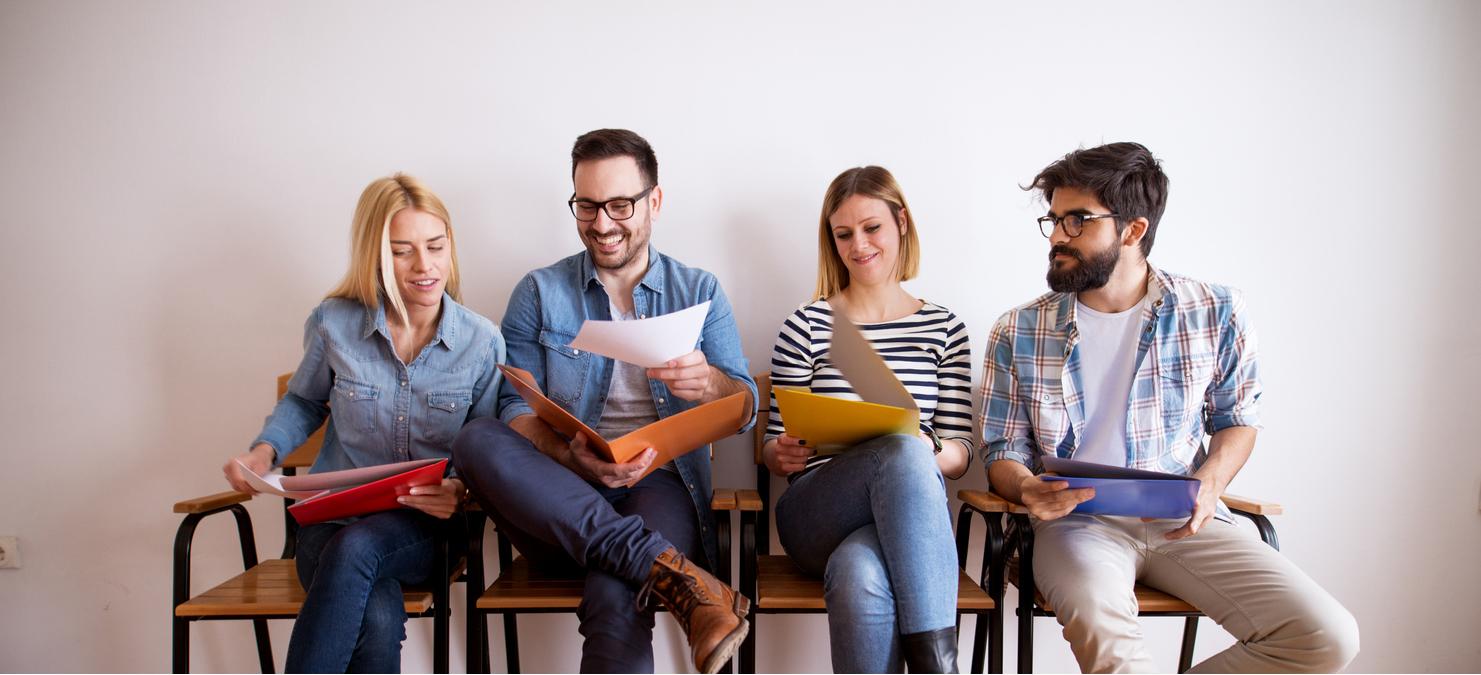 Using appropriate words and phrases will not only make it easier for recruiters to skim through your CV, but for ATS software as well.
However, there are certain 'buzzwords' that recruiters are tired of seeing on CVs because they say little about your experience and a lot about your lack of imagination. As everyone else will most probably use them, they also don't help you stand out from the crowd.
Buzzwords to avoid
To give people an idea of the buzzwords to avoid when writing a CV, LinkedIn released a list of the most over-used words from 2010-2018.
Here is the list for 2018, and what each word means:
Specialise: Stating that you 'specialise' in something is not really saying anything. Unless you're a generalist, everyone is a specialist in something.
Experienced: Like 'specialise', experience doesn't say much. If you've worked at one company for 10 years, you could be considered as 'experienced', but this may not mean much if you don't know the ins and outs of your job.
Skilled: If you're applying for a role, recruiters will expect you to have the necessary skills. Saying that you're 'skilled' isn't as effective as showing recruiters how you applied your skills effectively to projects.
Leadership: While there's nothing with the word per se, there are other ways to demonstrate your 'leadership'. You'll impress employers more if you focus on the specific actions you took and the results you achieved.
Passionate: You may be 'passionate' about your chosen career; however, so is everyone else. Sometimes, people say they're 'passionate' to hide their lack of experience which is not the impression you want to give.
Expert: Simply stating that you're an 'expert'. In fact, it can come across as over-confident. You'll be more convincing if you focus on quantifiable results and achievements.
Motivated: Employers would have a right to be concerned if you weren't 'motivated'. Therefore, stating that you are, doesn't really say anything about your work ethic or dedication.
Creative: You may want to let employers know that you can think of original and out-of-the-box solutions or that you have an artistic side. However, if everyone uses the word 'creative', it loses its originality and employers will also be likely to see you as unoriginal as well.
Strategic: Strategy is important in business. Without the ability to plan ahead, no business can survive. That said, if you describe yourself as 'strategic', you're not telling employers about your ability to plan for contingencies and to solve problems.
Focused: Being 'focused' means that you are able to concentrate on a task with attention. Most employers will expect this, however. Instead of saying you're 'focused', you could talk about how you prioritised certain projects.
Other words and phrases which have lost their meaning
Here are a few other words and phrases which are over-used and which recruiters have seen hundreds of times before:
Flexible
Motivated
Strong work ethic
Multi-tasker
Independent
Detail-oriented
Self-motivated
Team player
Hard-working
While you don't have to eliminate these words and phrases altogether, it's a good idea to think about how you would describe yourself in real life. It's highly unlikely that you would describe yourself as 'hard-working', 'motivated' or 'passionate'. Therefore, if you wouldn't use those terms in real life, don't use them in your CV.
Use the STAR technique
To avoid using empty words and phrases in your CV, the STAR technique can help you to tell your story in a more compelling way. Commonly used in interviews, STAR stands for:
Situation: What was the situation or challenge you faced?
Task: What was the task you needed to accomplish?
Action: Which specific actions did you take to deal with the situation or challenge?
Result: What was the outcome you reached or the result you achieved?
Here's how to put it all together when describing, for example, your position as a customer support manager:
Situation: Supervised a customer support team of 5 agents.
Task: Coordinated efforts to improve e-mail responses to customers.
Action: Analysed e-mail responses and implemented training for the following problem areas: account management and complaints.
Result: Reduced complaints by 15% within 2 months.
Power words and action verbs to include in your CV
If you don't want to sound like everyone else, which words could you use instead to make your CV stand out? The answer is power words and action verbs.
Rather than passively describing your responsibilities, power words and action verbs focus on the specific actions you took and the results you achieved. Here are a few to sprinkle throughout your CV:
You achieved something
Exceeded targets by…
Surpassed goals by…
Attained x targets…
You researched
Investigated…
Tested…
Evaluated…
Assessed…
You supported customers / colleagues
Advised...
Coached...
Mentored...
Educated…
You managed or led a team
Mentored…
Supervised...
Trained…
Oversaw…
You managed a project
Devised...
Engineered...
Implemented...
Spearheaded...
You changed or improved something
Redesigned...
Restructured...
Revamped...
Transformed...
Overhauled...